Accreon
Accreon, a U.S. company that specializes in managing technology for the life sciences and medical technology industries, quickly recognized Montréal's extraordinary potential and the advantages offered by its innovative environment.
"Montréal is a big city that feels like a small neighbourhood. People get together often and easily."
Nadege Corcoran
Regional Vice President, Accreon
Why Montréal was the right choice
Did you know Montréal has the highest concentration of high-tech jobs (220,000) in Canada? The city is especially well-positioned to benefit from the digital revolution and its associated technologies (artificial intelligence, big data, virtual reality, visual effects, the Internet of things, etc.)
For Nadege Corcoran, Regional Vice President at Accreon, what sets Greater Montréal apart is:
An active business community with numerous events—parties, conferences, conventions
A high concentration of world leaders in high-growth industries
A collaborative business environment. Greater Montréal has more than 60,000 businesses gathered in one of the most compact urban areas in North America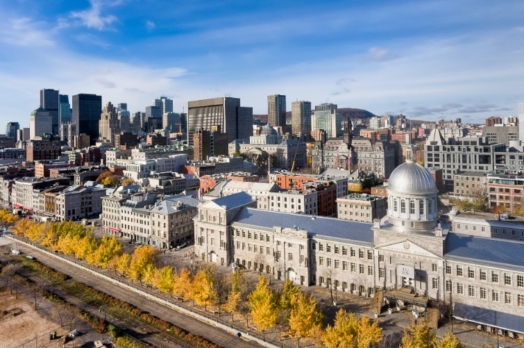 Publication
A project in Montréal?
Do you plan to invest in the information and communications technology industry? Discover the benefits Greater Montréal has to offer.
Download the PDF
Newsletter
Close
Newsletter
Don't miss out
Sign up to receive the latest news from Montréal International.