Montréal Express Recruitment – Information Technology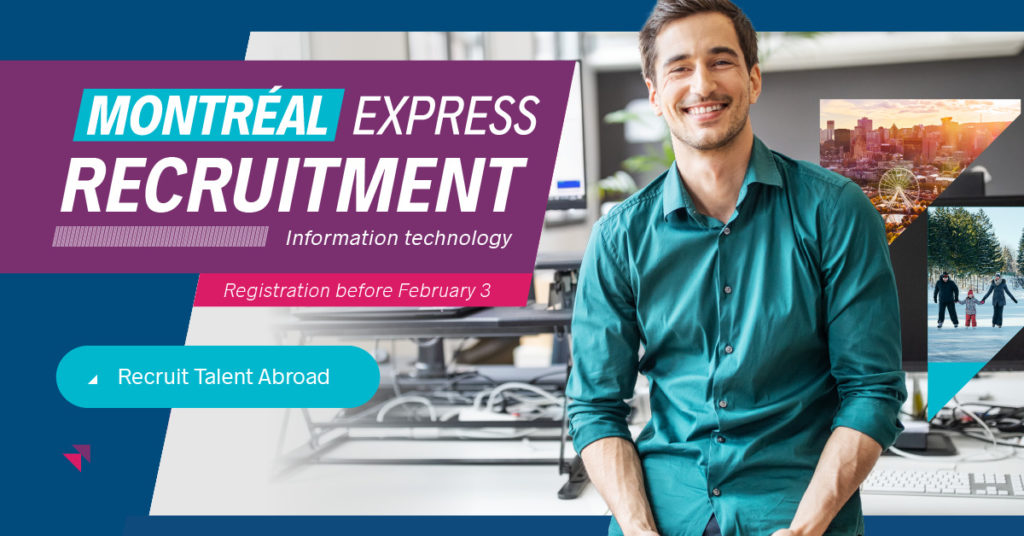 Greater Montréal companies: Recruit your talent abroad with us
Are you looking to recruit experienced international IT talent? Find out more today about the Montréal Express Recruitment!
Montréal International, through its Talent Montréal initiative, will be organizing this international recruitment campaign from February 13 to March 15, 2023.
Register your company before February 3, 2023!
Main targeted positions
Business intelligence specialists (BI)
Cybersecurity specialists
Data analysts
Developers (Full-stack, Front-end and Back-end)
DevOps
Scrum masters
Systems and network administrators and technicians
Technology architects
And many more!