Greater Montréal, a world-class R&D hub
June 23, 2022
The firm Research Infosource, a trusted provider of research and development (R&D) intelligence, recently published its 2021 list of Canada's Top 100 corporate R&D spenders. Montréal-based companies took 46 spots on that list, positioning the city as an important R&D hub.
GLOBAL COMPANIES CHOOSING MONTRÉAL FOR THEIR R&D ACTIVITIES
Most of the foreign direct investment (FDI) inflows in Greater Montréal are directed toward R&D, accounting for over 30% of the inward FDI facilitated by Montréal International between 2015 and 2020. R&D projects in the region focus on key sectors such as aerospace, energy, life sciences and health technology, and information technology (IT), as well as high-tech sectors such as artificial intelligence (AI), cybersecurity, and video games.
Greater Montréal is home to many internationally recognized innovation centres and laboratories, including Québec's AI Institute (MILA), the NRCC Biologics Manufacturing Centre, and the Canadian Space Agency. Just like Québec, which leads Canadian provinces in R&D investments (as a share of GDP) with $10B spent annually, Greater Montréal is a true world-class R&D hub.
FACTORS CONTRIBUTING TO GREATER MONTRÉAL'S R&D SUCCESS
A pipeline of highly skilled talent
Investing in Montréal means tapping into a labour pool of 277,000 workers in science-, technology-, engineering- and mathematics-related fields, 136,000 in creative fields, and 341,000 in management and administrative positions.
It's no wonder that close to half of the companies that made the list of Canada's Top 100 corporate R&D spenders have chosen Montréal. Each of the sectors in which the 46 companies operate draws on a large pool of talent in Greater Montréal, including 160,000 workers in IT, over 36,000 in health sciences, 36,000 in aerospace, 19,000 in AI, 18,000 in the video games industry, and close to 13,000 in energy production.
Montréal, best student city in the Americas and university capital of Canada
Ranked best student city in the Americas by QS, Montréal is also home to 15 universities and 60 colleges, making it the university capital of Canada. There are over 320,000 students enrolled in post-secondary programs in Greater Montréal, including 200,000 university students and 50,000 international students. What's more, the city receives over $2B in funding for university research each year, helping to bolster its leading position in high-tech sectors.
A distinct business cost advantage
Operating a business in Greater Montréal costs less than in any other big city in Canada and the U.S. The cost of doing business in Greater Montréal is well below the average for the 20 largest metropolitan areas in Canada and the U.S. in a number of fields, including high-tech (26%), aerospace manufacturing (25%), video games (28%), IT and software development (28%).
Some of the most generous incentives in Canada and the U.S.
Tailor-made R&D tax credits covering up to 30% of total costs and a wide range of other incentives, including sector-specific tax credits and support for major innovative projects and workforce development.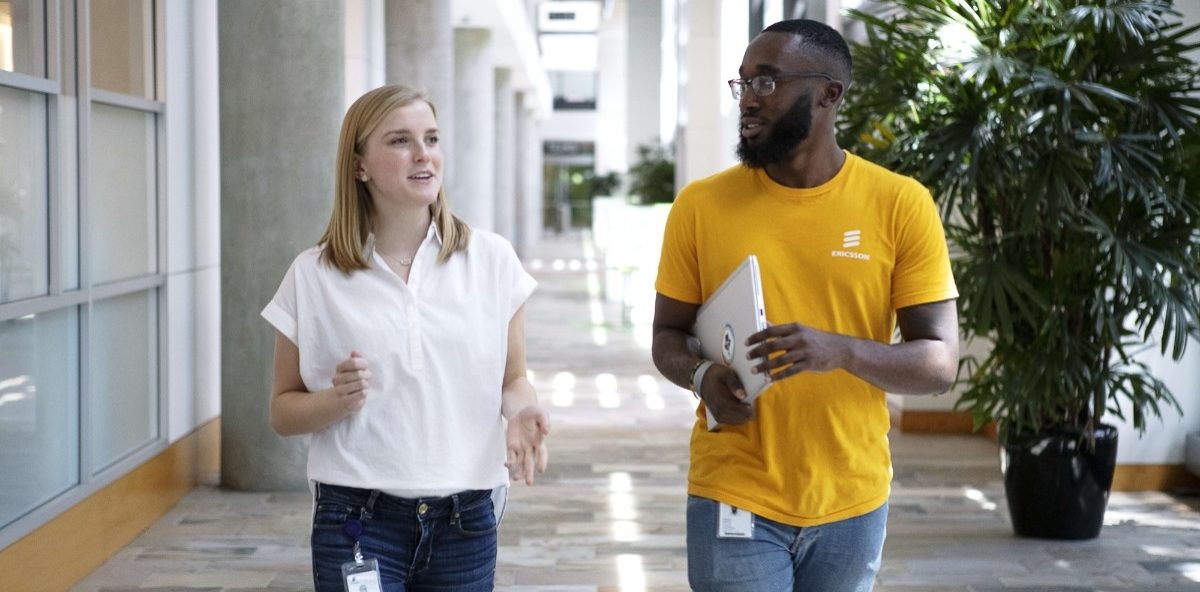 ERICSSON CANADA, AN EXAMPLE OF THE VIBRANCY OF MONTRÉAL'S R&D ECOSYSTEM
Ericsson Canada earned its spot on the 2021 list of Canada's top corporate R&D spenders thanks to investments in major projects such as the foundation of Concordia University's Applied AI Institute and the creation of a new Industrial Research Chair in Cloud and Edge Computing for 5G and Beyond at Concordia University. With the creation of its Global AI Accelerator in 2019, Ericsson Canada continues to reinforce its position as a leader in the development of IT, AI and automation technology in Greater Montréal.
METHODOLOGY
Research Infosource compiled the 2021 list of Canada's top corporate R&D spenders based on data obtained from annual reports, financial statements, securities commission filings, surveys, or other company-issued documents. For details, refer to the complete ranking released by Research Infosource: Canada's Top 100 Corporate R&D Spenders 2021.