Minister Jean Boulet meets international talent
August 24, 2022
As more and more businesses are looking abroad to find the talent they need, Jean Boulet, Minister of Labour, Employment and Social Solidarity, and Minister of Immigration, Francization and Integration, paid a visit to AgileDSS to hear a first-hand account of what is happening on the ground.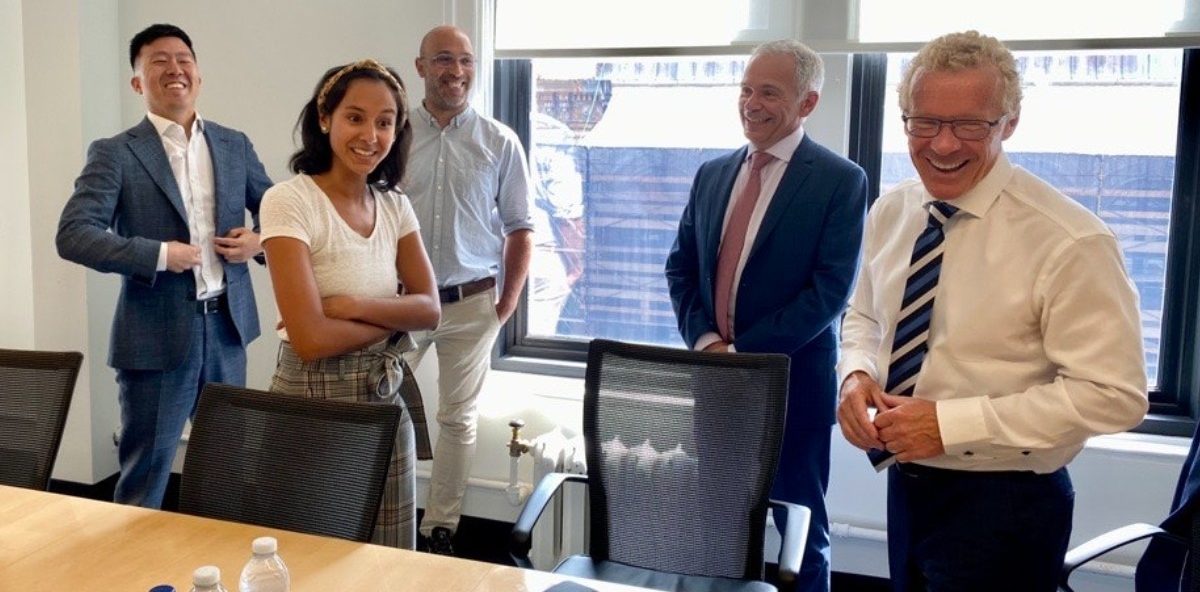 Founded about 20 years ago, AgileDSS has been assisting organizations in various industries with their digital transformation efforts. And, with the help of Montréal International, the downtown-based company has been recruiting abroad to support its growth. Today, international talent makes up close to half of its staff of 60 employees.
Topics covered included collaboration with academia and existing initiatives to support recruitment and talent retention within the company. Alexandre Langlois, Managing Partner at AgileDSS, believes it's never been easier to recruit internationally. Challenges remain, however, including long work permit processing times, which vary greatly depending on the applicant's country of origin. AgileDSS also enjoys the support of our international mobility team, which has worked on about 20 of the company's immigration files over the years.
Participants pointed out that Greater Montréal is particularly appealing to international talent in the current environment. A uniquely cosmopolitan city, Montréal is known for its leading-edge ecosystems, exceptional quality of life, and distinct French character making it a magnet for highly skilled francophone workers.
In-person recruitment missions are back!
International recruitment events will be in full swing in fall 2022. In addition to providing ongoing recruitment services via our TalentMontréal.com platform, we are organizing as many as four recruitment missions for high-demand sectors by the end of the year. The very first in-person mission since the onset of the pandemic will be held in Paris in December!
Journées Québec Génie et Technique – virtual, October
Journées Québec Santé, Services sociaux et Éducation – virtual, October
Journées Québec Tech – virtual, November
Journées Québec France – Paris, December
Visit our Events page to find out what type of talent businesses are looking for, check the dates, and make your move.
Thank you to AgileDSS for the warm welcome!