Recruit international students and graduates with Montréal International
Looking to hire junior talent? We can help you recruit from a promising, but often overlooked talent pool: the international students and graduates of Greater Montréal. With degrees from Québec institutions and possibility to work in Canada during and after their studies, they can quickly integrate and diversify your teams.
Take advantage of the tools and assistance we offer Montréal businesses through MI's I choose Montréal initiative  (most of them free) and find top new talent for your company.
Post your job offers and recruit online
Almost 50,000 international students are currently obtaining their degrees in Montréal, most of them in STEM.  MI's I choose Montréal initiative connects the companies of Greater Montréal with this community through support and services in recruitment.
Publish your job offers free of charge on our recruitment platform and we will promote them in the international student community.
Participate in the sectorial recruitment events we organize throughout the year.
Find out how we can help your company find interns and fill positions that require less than 3 years of experience, and get in touch with our team.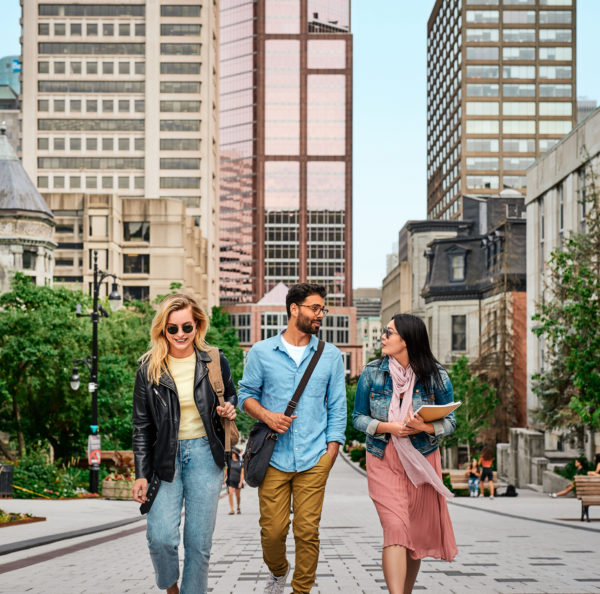 Your guide to hiring international students or graduates in Greater Montréal
Do you have questions about hiring international students or graduates? Here are the answers!
International students: highly educated and accessible talent
Montréal is the best student city in Canada (QS, 2023). This, in combination with its reputable higher education institutions,  makes the city a magnet for top international students. Many of them are eager to start their careers in Montréal. Some of the reasons why it's a good idea to hire them:
They have degrees from Québec institutions, 75% of them in science, technology, engineering, and mathematics (STEM).
They are already integrated in the city. 
They can work up to 20 hours/week during studies, and full-time during holidays.
No need to sponsor them: they can work in Canada up to 3 years after graduation with a post-graduation work permit.
They add to the diversity of your team: they speak several languages and have international networks.