Morgan Stanley
With more than 1,500 technologists, Morgan Stanley is one of the largest employers and the largest subsidiary of a foreign institution in Montréal's financial sector. However, what's really unique about the Montréal operation is that it's the only one in Morgan's Stanley's vast multinational network that is dedicated exclusively to developing technology.
" The universities provide us with the resources we need to maintain our growth. As well, we can attract international talent to Montréal. The arrival of new players to the city is creating a domino effect: the more technology businesses there are in Montréal, the larger the pool of talent. That, in turn, attracts even more people who contribute to the available expertise. "
Alan Vesprini
Managing Director, Morgan Stanley
Why Montréal was the right choice
Did you know Greater Montréal is positioned as a key player in the financial
technology industry? Its fintech sector ranks No. 7 among North American cities and is supported by an imposing financial industry with its 110,000 workers and 3,000 businesses. The growing number of fintech projects are backed by a large and ambitious business community and an exciting start-up scene.
For Alan Vesprini, Managing Director of Morgan Stanley, what sets Greater Montréal apart is:
The quality and availability of talent. It has the fifth highest concentration of technology workers among the largest cities in Canada and the United States
Its 11 university institutions and 60 colleges—320,000 post-secondary students of which 200,000 are studying at the university level
Operating costs that are the most competitive among the 20 largest metropolitan regions in Canada and the United States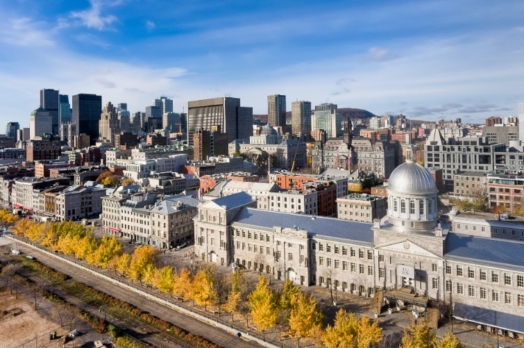 Publication
A project in Montréal?
Do you plan to invest in the fintech industry? Discover the benefits Greater Montréal has to offer.
Download the PDF
Newsletter
Close
Newsletter
Don't miss out
Sign up to receive the latest news from Montréal International.