AIESEC picks Montréal for its international secretariat

Montréal, July 13, 2017 – At its International Congress in Colombia, AIESEC today announced that it has decided to locate its new international secretariat in Montréal.
AIESEC, one of the largest associations in the world, with 50,000 students and recent graduate members, picked Montréal over other finalist cities after launching a call for tenders in April.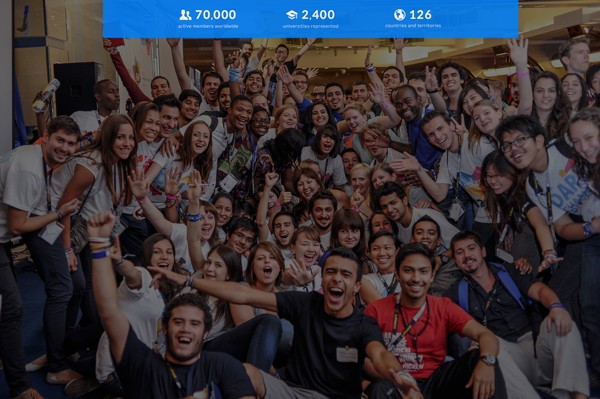 The city's application, spearheaded by Montréal International, was successful thanks to support from some thirty partners, as well as concerted efforts by Canada Economic Development for Québec Regions, Québec's Ministère des Relations internationales et de la Francophonie and the City of Montréal.
Montréal's status as the best student city in the world, as ranked by QS, also played in favour of the city's bid. AIESEC's mission is to develop the leadership potential of young people through international work and volunteer exchanges so they can make a positive contribution to society.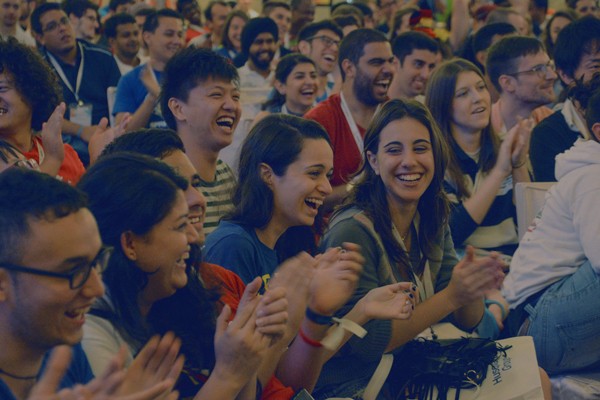 AIESEC will relocate its current offices from Rotterdam, Netherlands, to Montréal in September 2018. In doing so, the organization will join the 64 governmental and non-governmental international organizations already based in Montréal – the largest international organization community in North America, after Washington, D.C., and New York City.
We are very proud to welcome .@AIESEC ' s #international secretariat in #Montréal ! https://t.co/arfrHKwa9j #internationalorganizations pic.twitter.com/TuNgotSsuR

— Montréal Intl (@MTLINTL) 13 juillet 2017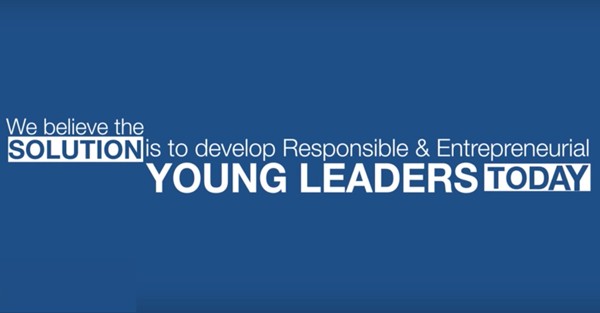 In addition to generating close to $300 million in annual economic spinoffs, international organizations enhance the city's international profile, make it easier for local businesses to access international networks and bring unrivalled expertise to the province.
Since 1996, Montréal International—the only economic development agency in the world with a program dedicated to attracting international organizations and helping them expand—has managed to bring in about half the international organizations in the city.
" Montréal stands out due to its strategic location, economic stability, competitive cost of living and safe urban environment. What's more, Montréal is home to a large and vibrant student community. The city's got everything we need to fulfill our mission. We would like to thank Montréal International for having presented such a comprehensive and convincing case, and for providing so many services to help international organizations such as ours grow and thrive."
Niels Caszo, President of AIESEC International 2016-17
"We are delighted that AIESEC chose Montréal and we would like to thank the thirty organizations that helped with the city's bid, particularly student groups and educational institutions, as well as youth organizations and private sector businesses. Our partners' engagement and ability to work together were decisive factors in AIESEC's choice, providing a glimpse of the full business potential the organization can tap into to grow and strengthen its position across the world."
Hubert Bolduc, President and CEO of Montréal International
"The Government of Canada has set a goal to implement favourable conditions so that enterprises can rely on the best talent to innovate and grow. When Canadian businesses prosper, they create good jobs, strengthen the middle class and foster the development of skills required for the jobs of tomorrow. The arrival of AIESEC in Montréal will definitely help ensure that future leaders and entrepreneurs join Canadian businesses and help them reach new heights."
The Honourable Navdeep Singh Bains, Minister of Innovation, Science and Economic Development and Minister responsible for CED
"I am very pleased about this new addition to Montréal's student and entrepreneurial ecosystem. The Government of Canada's support for the arrival of the AIESEC confirms the importance we place on youth and higher education. Montréal can rely on universities that are highly specialized in fields of the future, such as engineering, computer science and applied science. Their collaboration with economic development players is a key factor in the success of Canadian enterprises."
Marc Miller, Member of Parliament for Ville-Marie–Le Sud-Ouest–Île-des-Sœurs and Parliamentary Secretary to the Minister of Infrastructure and Communities
"Just like Québec, AIESEC wants to leverage the potential of young people to develop tomorrow's world. Enhancing youth and student mobility is a key objective of Québec's International Policy—Québec on the world stage: involved, engaged, thriving—as is attracting international organizations. We are proud to have AIESEC among the great many international organizations that have chosen to settle in Québec."
Christine St-Pierre, Minister of International Relations and La Francophonie
"AIESEC's reach extends across the globe and the organization has consultative status with the United Nations Economic and Social Council (ECOSOC), the United Nations Department of Public Information (DPI) and is in official relations with the United Nations Educational, Scientific and Cultural Organization (UNESCO). As the best student city in the world, Montréal was the logical choice for AIESEC, and we believe the organization's arrival will shine a global spotlight on Greater Montréal and position the region as an attractive student and business destination."
Denis Coderre, Mayor of Montréal and Chair of the Communauté métropolitaine de Montréal
About AIESEC (www.aiesec.org)
AIESEC is the world's largest youth-led organization creating opportunities for young people to explore and develop their leadership potential. With offices in more than 122 countries and territories, AIESEC is a non-political, independent, not-for-profit organization run by students and recent graduates of institutions of higher education. Around the world AIESEC partners with more than 2,600 universities and 8000 organizations to facilitate professional and personal development experiences for young people across the globe.
About Montréal International (www.montrealinternational.com)
Established in 1996, Montréal International is a non-profit organization funded by the private sector, the governments of Canada and Québec, the Communauté métropolitaine de Montréal and the City of Montréal. Its mission is to attract foreign investment, international organizations and skilled talent to Greater Montréal.
As previous @AIESECcanada & @AIESECMcGill president/alumni, proud to have @AIESEC global HQ in my city. Well done @MTLINTL! https://t.co/40xaD27ALY

— Danial Mazhar Shafi (@D_Mazhar) 14 juillet 2017