BCG GAMMA to Launch in Canada
The Boston Consulting Group (BCG), one of the world's leading management consulting firms, has unveil the Canadian division of BCG GAMMA, its advanced data analytics, artificial intelligence and data science practice, at the International Economic Forum of the Americas in Montreal. With this launch in Canada, BCG GAMMA will bring competitive advantage to the intersection of data science, technology, people, and business.
"Canada presents an incredible opportunity for BCG to further establish its GAMMA practice. We want to rapidly scale AI-enabled opportunities for clients and the business community, and with Canada's deep talent pools and sophisticated tech ecosystems, we see Toronto and Montreal as perfect locations to drive this transformative change," said Sylvain Duranton, the global head of BCG GAMMA and a senior partner and managing director at BCG.
« With 250 renowned researchers and a one-of-a-kind collaborative ecosystem, Greater Montréal has become one of the world's leading centers for artificial intelligence, attracting leading international companies, » said Hubert Bolduc, President and CEO of Montréal International. . « BCG GAMMA will find the talent and know-how to develop innovative solutions for its clients needs while helping to highlight our expertise around the world. »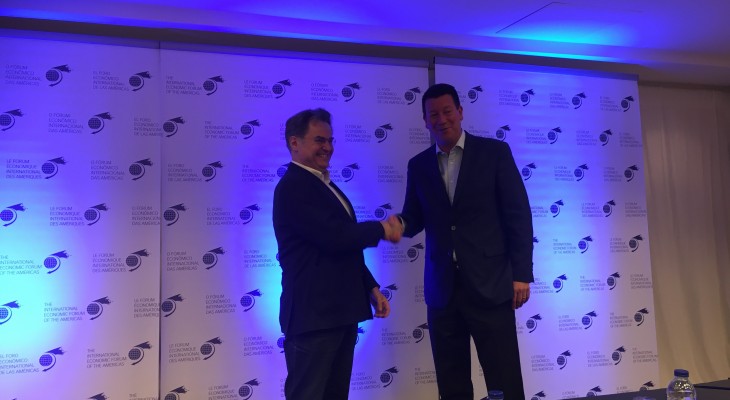 "Our mission is to help Canadian companies become more globally competitive by accelerating their pace of delivery and building the required AI capabilities to sustain much higher levels of performance," said Matt MacKenzie, a BCG partner and managing director and the head of BCG GAMMA in Canada.
"In Canada, our growing team of data scientists and business consultants will focus on co-creating solutions with clients at scale to unlock opportunity and build their capabilities. What's exciting is that the more we adopt AI, the better we support Canadian business in carving out a new standard of excellence in Canada."
The launch of BCG GAMMA in Canada comes amid ongoing investment growth in data science and AI among Canadian businesses, particularly in the financial services, health care, and e-commerce sectors. Ottawa, for its part, has earmarked $125 million over the next five years for its Pan-Canadian Artificial Intelligence Strategy.
BCG's team supported SCALE.AI, the Canadian AI-powered supply chain consortium that was selected by the government as one of the five winning industry-led proposals for its Innovation Superclusters Initiative.
Marc Gilbert, a senior partner and managing director at BCG in Montreal, added, "We are proud to have been a key driver of the SCALE.AI initiative, which is a promising engine for socioeconomic growth in Canada. With BCG Gamma, we see the immense value-add that artificial intelligence is bringing to our clients and their ecosystems."
About The Boston Consulting Group
The Boston Consulting Group is a global management consulting firm and the world's leading advisor on business strategy. We partner with clients from the private, public, and not-for-profit sectors in all regions to identify their highest-value opportunities, address their most critical challenges, and transform their enterprises. Our customized approach combines deep insight into the dynamics of companies and markets with the close collaboration at all levels of the client organization. This ensures that our clients achieve sustainable competitive advantage, build more capable organizations, and secure lasting results. Founded in 1963, BCG is a private company with offices in more than 90 cities in 50 countries.