Beyond Capture launches in Montréal with new studio
The 40,000ft2 performance capture space is among the largest in the world, bringing next-generation tools and services to Montréal's techno creative industry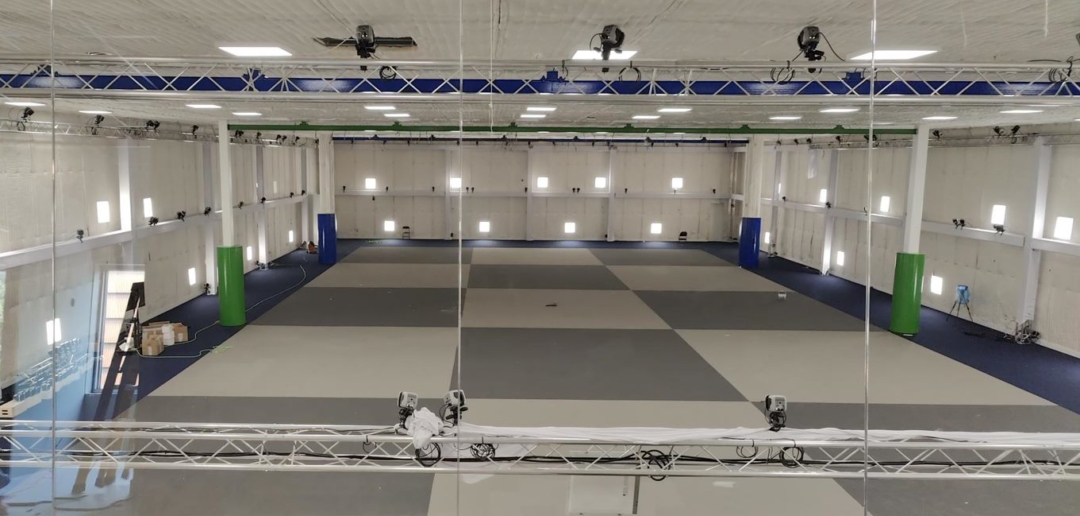 Beyond Capture Studios, a world leader in performance and motion capture, is inaugurating a state-of-the-art 40,000 square foot studio in Montréal. Located in the city's thriving Sud-Ouest neighbourhood, the space offers a wide range of quality services and industry leading equipment to its current and new clients in the video game and entertainment industries.
The new facility, one of the largest of its kind, includes two performance capture stages, one Mocap stage, one virtual production stage, a dual audio booth and a photogrammetry rig.
The company is currently assembling a team of about 25 professionals to fill positions such as production manager, capture tech, realtime operator, talent producer, production assistant and more. With a large clientele located in Montréal, the new team will be well positioned to service studios in the city and elsewhere in Eastern Canada and the US.
"Montréal has always been an international entertainment production hub. We're hoping with our significant investment, bringing multiple performance capture studios, film stage, audio booths and virtual production, that we can not only boost and support current teams but also surpass the current, already high, Gaming and VFX industry standard, and attract even bigger projects along with top level talent," said Graham Qually, President and CEO, Beyond Capture Studios.
The official opening of Montréal's studio marks Beyond Capture's second location in Canada. Launched in 2017, the Vancouver Studio and its team of 50 industry professionals have worked on some of the most globally acclaimed video games, TV shows, and films, including Resident Evil 4: Remake, New Tales from the Borderlands, Hogwarts Legacy, Mortal Kombat 1, Street Fighter 6 The Walking Dead: Saints & Sinners (CH2 Retribution) and Space Jam 2. The Montréal facility is already working on three gaming projects and one television show to be announced early 2024.
Beyond Capture Studios has been working with the Vancouver Film School by developing and offering training programs to students, as well as employment opportunities to new graduates. The company is looking to follow this model in Montréal by fostering partnerships with the local animation and VFX ecosystem.
A behind-the-scenes look at Beyond Capture Studios' offering can be found here.