Certified B Corp Davidson opens subsidiary in Greater Montréal
French IT consulting firm Davidson continues its global expansion and announces the opening of its first North American subsidiary in Greater Montréal. The company, which stands out as the world's only tech consulting firm to have earned B Corp certification –also ranked Great Place to Work in France and Europe four years in a row, plans to staff its new office with 50 specialists over the next three years.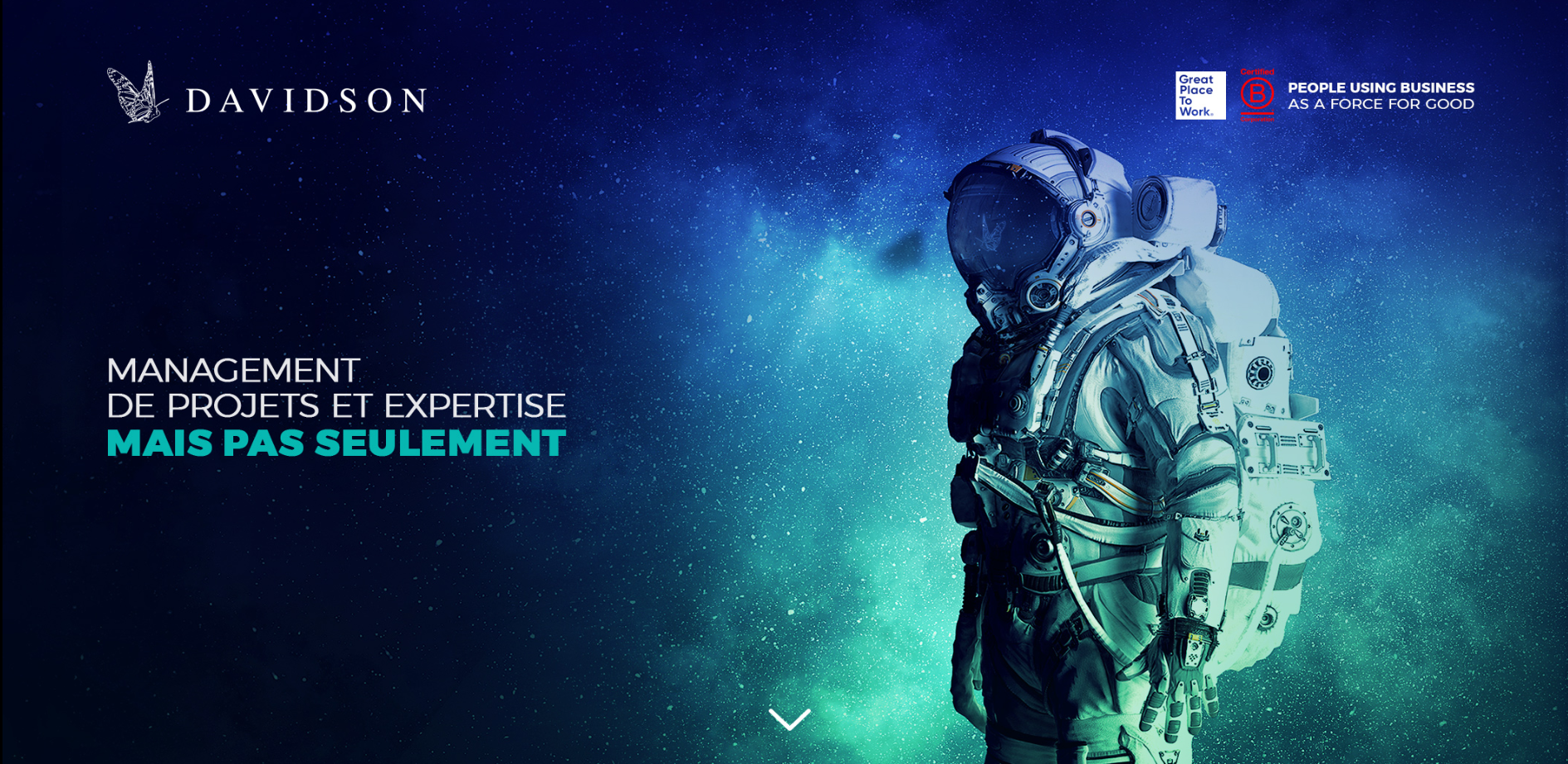 "Right now, Greater Montréal is a thriving hotbed of creativity and one of the world's most vibrant technology hubs. I quickly understood the potential of this market when I visited the city and met with Montréal International advisors," said Alexandre Theve, General Manager at Davidson Canada. "What makes Davidson special is its horizontal structure and extremely open corporate culture. Our associates supported the project from the very beginning because they saw new opportunities for growth."
A provider of comprehensive IT consulting and management services, Davidson is particularly well known for its expertise in high-tech fields such as telecommunications (4G/5G), big data, and artificial intelligence (for example, a ChatBot using deep learning and neural networks). The company also delivers digital marketing solutions through its recently acquired creative agency, Colorz.
"Davidson's expertise will support Greater Montréal's businesses in their digital development and transformation, in part by leveraging artificial intelligence and big data," said Hubert Bolduc, President and CEO of Montréal International. "The company can draw on a pool of highly skilled talent that boasts over 140,000 ICT specialists and 1,500 recent graduates each year."
An employer of choice
With a focus on quality of life in the workplace, Davidson has emerged as an employer of choice in both France and Europe, placing first in the Great Place to Work ranking in the medium business category (50–500 employees) every year over the past four years.
The company is known not only for its corporate culture, but also for its deep social and environmental commitment. Davidson is particularly dedicated to education, providing a wide range of classroom and on-site training courses and workshops, internships and mentorship services. Davidson's efforts have recently been rewarded, as the company became the first IT consulting firm to receive B Corp certification from B Lab, a non-profit organization with offices in Europe, North and South America, Australia and New Zealand. Certified B Corporations are businesses that meet the highest standards of social and environmental performance and public transparency.
Davidson Canada will launch various initiatives this year, especially with Greater Montréal educational institutions to deliver its educational programs, and plans to hire close to 50 specialists by late 2020.