DENSO Opens Montréal Innovation Lab
DENSO, the world's second largest mobility supplier, together with Canadian, Québec and Montréal government officials, announced today it has opened a North American satellite research and development (R&D) lab in Montréal, Canada. As part of its "second founding," DENSO is opening satellite R&D labs around the world to accelerate advanced R&D within the automotive industry. Research activities in Montréal will focus on innovations in advanced technology like artificial intelligence (AI).
Koji Arima, president and chief executive officer of DENSO Corporation, announced the opening of the Montréal Innovation Lab in Montréal alongside several business and government leaders. On hand were François Legault, Premier of Québec; The Honourable François-Philippe Champagne, Minister of Infrastructure and Communities; Valérie Plante, Mayor of Montréal and President of the Communauté métropolitaine de Montréal; Hubert Bolduc, President and CEO of Montréal International; and Paul Buron, Executive Vice-President, Government Mandates and Programs Management at Investissement Québec.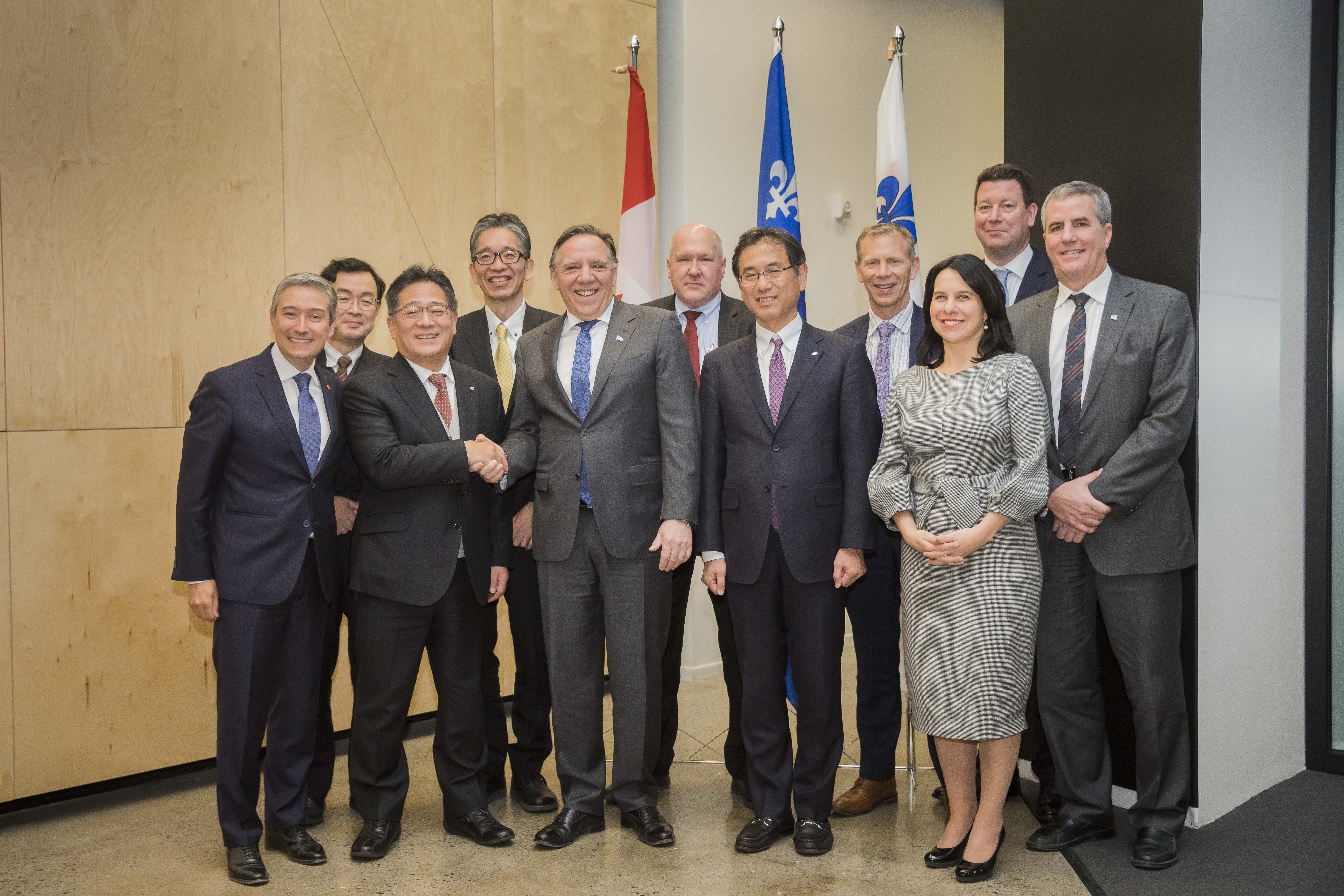 Montréal was selected as the location for the newest satellite R&D lab due to its unique, interconnected and collaborative AI ecosystem. This new initiative will create high-value-add jobs in the mobility space within the Greater Montréal region and will support DENSO's overall global R&D activity. There is an ongoing search for a local leader. In the interim, Pat Bassett, vice president of DENSO's North America Research and Engineering Center, will oversee the Montréal lab.
"DENSO has had a presence in Canada for 46 years. Moving forward, we are glad to deepen our relationship with Canada by starting this lab with the great city and people of Montréal to build the community and the future of mobility," said Kenichiro Ito, chairman of DENSO's North America Board of Directors and chief executive officer of DENSO's North American Headquarters. "We know that to quickly create and develop the best AI and mobility solutions, we must tap both local talent and global expertise. That is why DENSO is strategically investing in research labs all over the world that are entirely dedicated to agile research and development through global collaboration."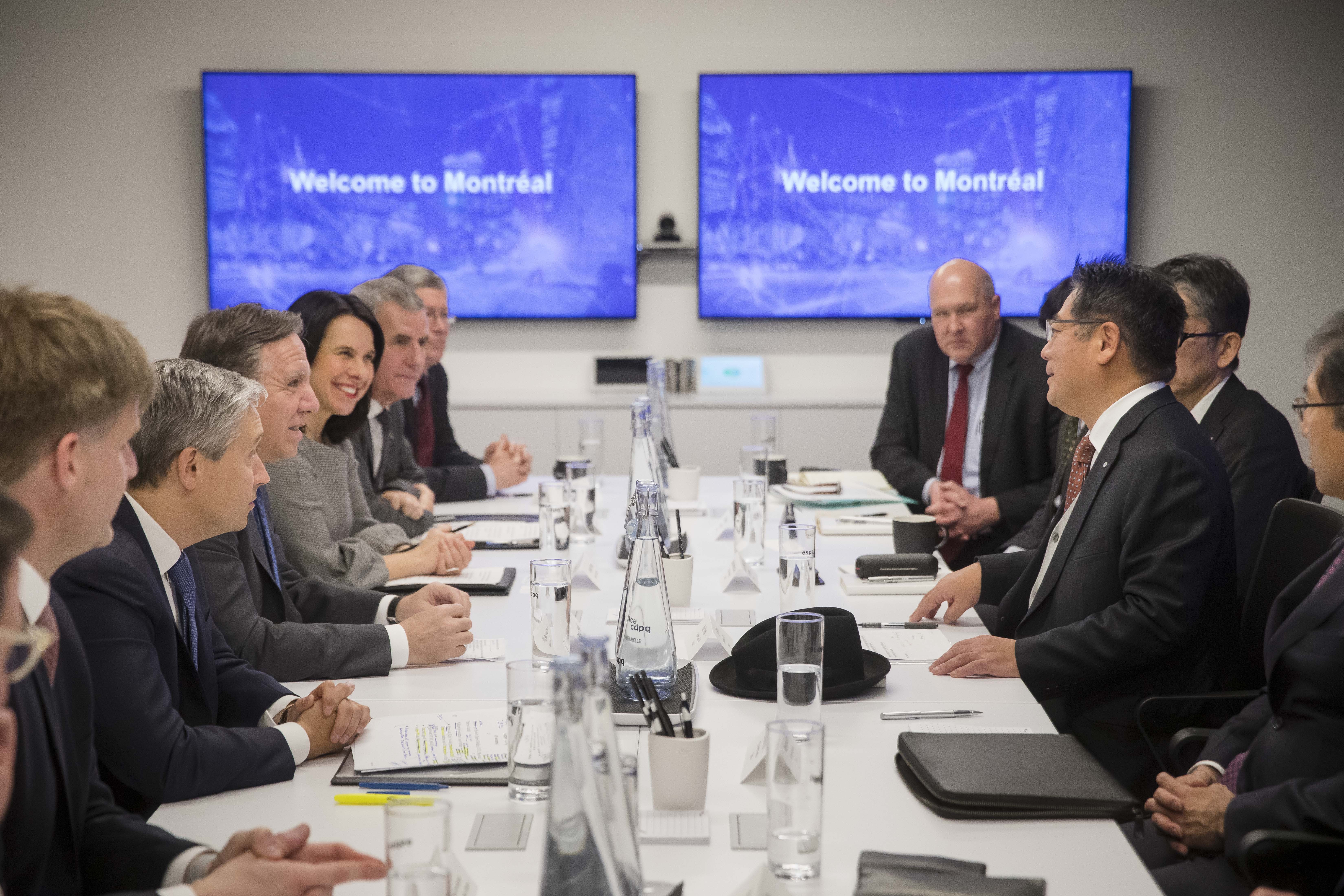 To expedite innovation, DENSO announced its long-term plan in 2017 to broaden advanced R&D capabilities outside of Japan. The Montréal, Canada location represents this activity.
There is no better place than Canada to do business. That's why DENSO is expanding its presence here. We are delighted that DENSO has chosen to open a new R&D lab in Montréal, where talented, hard-working Canadians will help develop the next generation of automotive technologies. Montréal is a growing hub for AI and this investment will help create good, middle-class jobs in the region.
"We believe that in the next few years, AI will lead to productivity gains of up to 1.4% per year globally. In Québec, this means our nominal GDP would increase by over $4 billion every year. Montréal has the highest concentration of AI researchers in the world. The fact that a company of DENSO's calibre saw that and decided to set up its new research centre here is a great source of pride. But it also sends out a very strong signal. All investors with AI projects must know it: Montréal is THE place to do business," said the Premier of Québec, François Legault, while also mentioning the key role played by Montréal International and Investissement Québec in attracting the company to Montréal.
"Greater Montréal has become one of the world's most attractive AI hubs due to the highest concentration of deep learning researchers," added Valérie Plante, Mayor of Montréal and President of the Communauté métropolitaine de Montréal. "We applaud DENSO's decision to recognize the talent and innovation in Montréal as well as attest to our ability to attract promising investments to our region. This announcement will be a turning point for the city's positioning in the mobility of the future."
DENSO has a rich history of building hardware for the automotive market – but the industry is at a transformational moment, in which automated driving, cloud computing and AI are the next frontier. Understanding this important shift, DENSO is expanding into software-based solutions and developing advanced technologies that will guide the future of mobility.