Genshin Impact developer miHoYo selects Montréal for its first office in North America
miHoYo, the developer of open-world action game Genshin Impact, has announced their expansion into North America with a new office in downtown Montréal that will welcome a team of over 100 employees over the next two years. This is miHoYo's first development site in North America.
As a hub for research and development, the Canada team will work closely with the global development team and focus on creating a brand-new AAA open-world action-adventure game featuring shooting-based gameplay within a living, breathing paranormal world.
"This year marks miHoYo's tenth anniversary. Since our inception, guided by the mission of Tech Otakus Save the World, we have invested continuously in animation rendering, artificial intelligence, and cross-platform development technology to bolster our research and development capabilities. We are committed to publishing our games globally across console, PC and mobile platforms, owing to our thriving in-house distribution capabilities. We have gained a plethora of game development and operations experience as a result of Genshin Impact's recent global release, which we can harness to create even higher-quality games to our players," stated Forrest Liu, co-founder of miHoYo. "Montréal is home to a thriving game development community and is well-known for its world-class universities. We deeply value the expertise and creativity that the local ecosystem provides and believe it will empower miHoYo to create games with their imagination."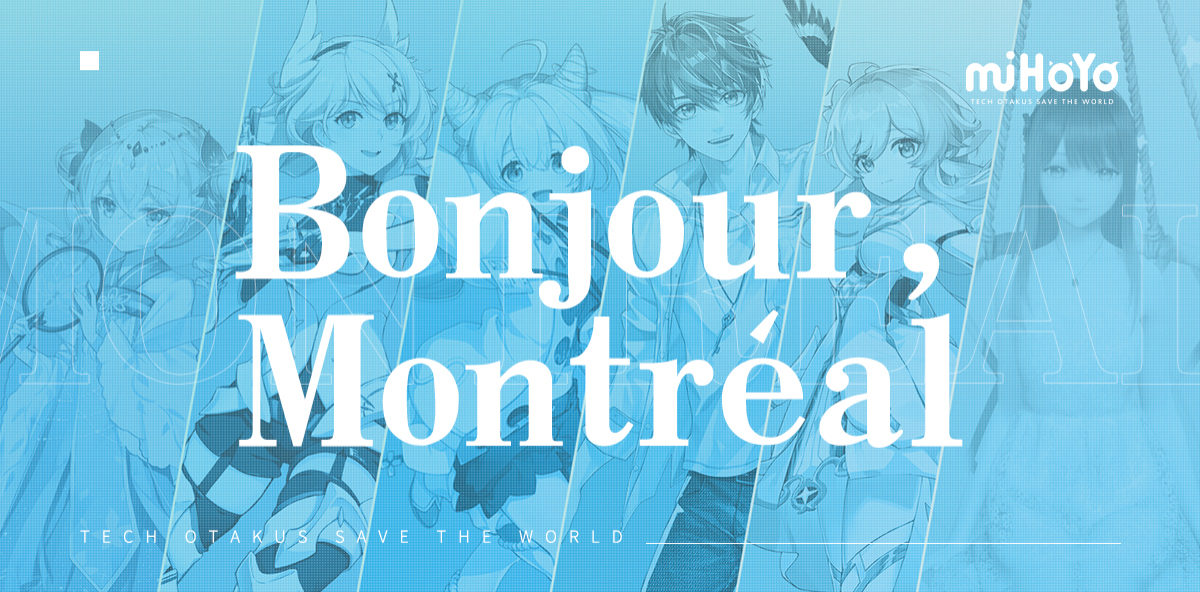 miHoYo is currently hiring for positions across numerous disciplines, including game design, art, engineering, project management, and functional roles.
miHoYo is also devoted to cultivating the local talent pool by providing professional options for local university graduates interested in pursuing career in video game creation. Meanwhile, as an active participant in the Montréal International's Journées Québec Gaming & VFX event, miHoYo is recruiting top talent abroad to contribute to the vitality of the local gaming community.
Montréal International and Investissement Québec are assisting miHoYo in its Montréal projects.
"Montréal International is committed to supporting the local gaming ecosystem, notably by attracting qualified workers to enhance local productions with their creativity. By choosing our city for its first development officestudio in North America, miHoYo is confirming the city's position as a world hub not only for investors, but also for talent seeking to advance their career," said Stéphane Paquet, President and CEO at Montréal International.
For more information about the history, culture, and job vacancies of miHoYo, visit the official website.
---
About miHoYo
Founded in 2011, miHoYo creates products and experiences that are out of imagination. Beyond games like Houkai Gakuen2, Honkai Impact3, Tears of Themis, and Genshin Impact, miHoYo is also known for the dynamic desktop software N0va Desktop, the community product HoYolab, and related IPs across animation, comics, music, novels, and merchandises.
Under the mission of "Tech Otakus Save The World", miHoYo remains committed to technology research and development, exploring cutting-edge technology and developing industry-leading capabilities in the fields of animation rendering, artificial intelligence, and cloud gaming.
We have over 3,500 employees based out of Shanghai, Montréal, Los Angeles, Singapore, Tokyo, and Seoul.