I choose Montréal meets hundreds of students in France
February 18, 2020
Through its I choose Montréal (ICM) initiative, Montréal International is off to a good start in 2020 with three excellent promotional missions in France. The team travelled to Lille, Paris and Lyon to promote college (pre-university and technical), professional and university studies in Greater Montréal.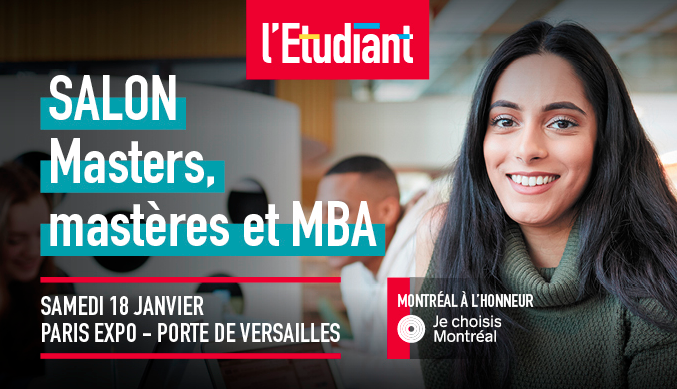 Montréal in the spotlight in Lille and Paris
University studies in the metropolis were showcased on 16–18 January 2020 in Lille and Paris. Eight universities in Greater Montréal took part in I choose Montréal networking events in these two French cities as well as in the Salon des Masters, Mastères et MBA event organized by French monthly magazine l'Étudiant.
Thanks to these networking events, nearly 300 French students had the chance to meet the École nationale d'administration publique – ENAP (National school of public administration), the École de technologie supérieure – ÉTS (Public engineering school), HEC Montréal, the Institut national de la recherche scientifique – INRS (National institute of scientific research), McGill University, the Université de Montréal, the Université du Québec à Montréal – UQAM and the Université de Sherbrooke.
The institutions were able to meet motivated people eager to study in Greater Montréal. This was particularly the case for Nasser, a mathematics student, who can't wait to discover the city by himself. "Québec culture with its broad palette of landscapes and colourful expressions… I've read everything, watched everything and heard everything, and now I can't wait to see it all for myself."
Following these networking events organized by I choose Montréal, the Montréal delegation met approximately 150 students at the Salon des masters, mastères et MBA event in Paris on January 18, 2020. Moreover, Montréal benefited from an excellent visibility thanks to the event's various communication tools.
Heading for Lyon
Following the success of these events in Lille and Paris, the ICM team continued its mission in Lyon in February, this time to promote professional and college (pre-university and technical) studies in the metropolis.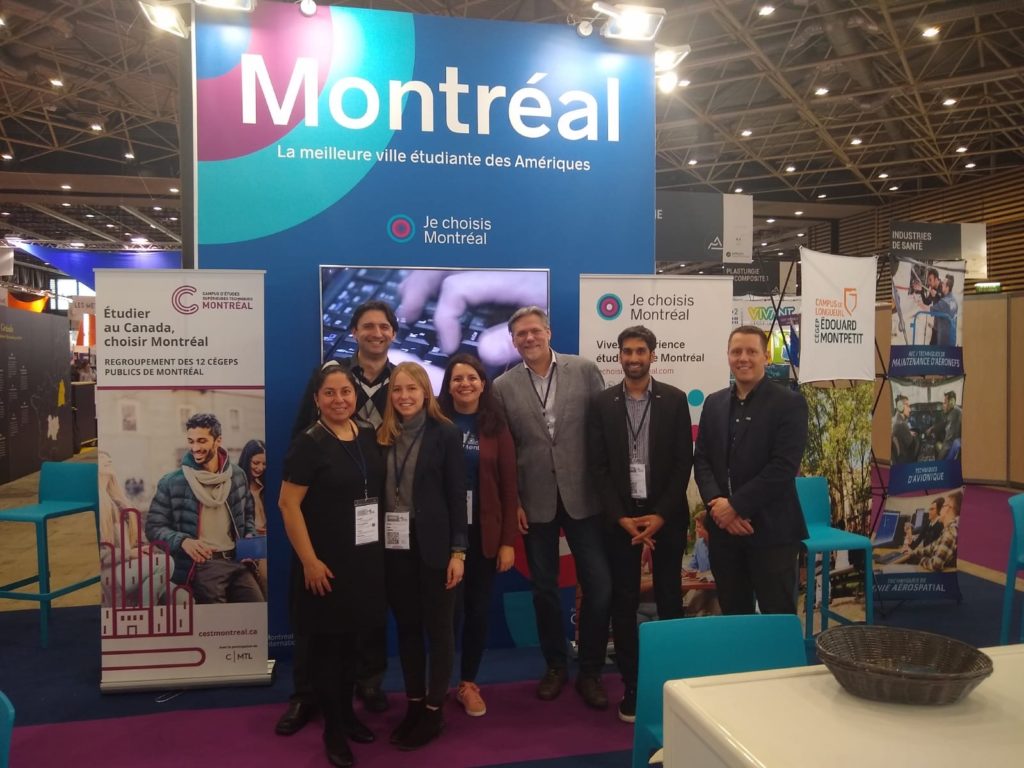 More than 50 candidates for vocational training had a chance to interview the advisers of Québec métiers d'avenir and members of the ICM team.
Lastly, hundreds of students inquired about the college courses (pre-university and technical) available in the region at the 24th edition of the Mondial des Métiers event in France's Auvergne-Rhône-Alpes region. The Montréal Campus d'études supérieures techniques (campus of higher technical studies of Montréal) and the École nationale d'aérotechnique – Cégep Édouard-Montpetit (National aerotechnical school) were present at this event.
Good visibility in the local media
These promotional missions were a real success with French students and brought Montréal further visibility in the local media. In fact, a number of media players referred to these events, whether in the local press (La Voix du Nord), online (Actu.fr, Le Parisien), on the radio (Radio Pluriel) or on regional television (France 3 Auvergne-Rhône-Alpes).