International companies key to Greater Montréal's economic recovery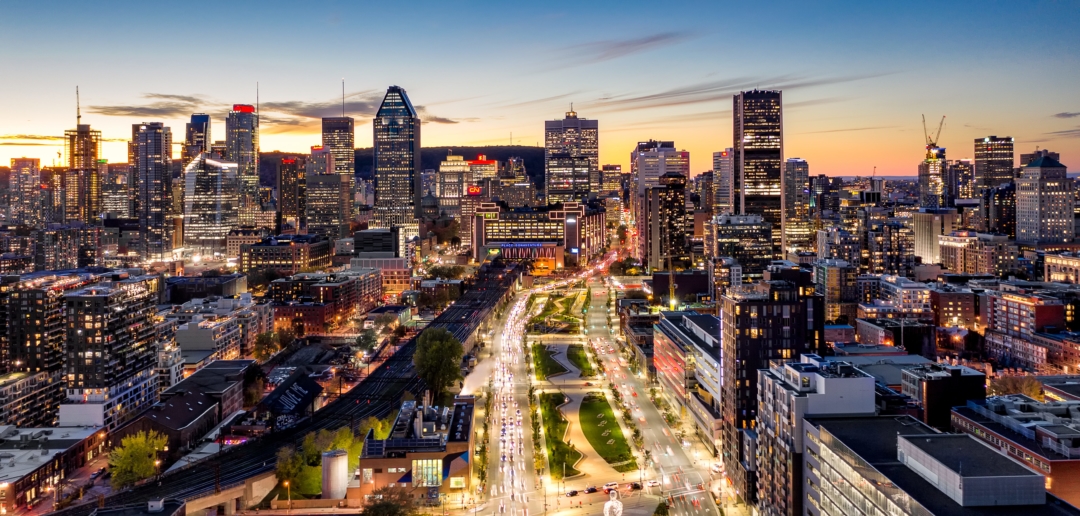 May 29, 2020
As the COVID-19 crisis rocks the world, big cities are already thinking about how to revitalize their economy. For Greater Montréal, a big part of the answer is international companies and their foreign subsidiaries.
Over the next few months, Montréal International (MI) will join this group effort as a member of the advisory committee set up by the Mayor of Montréal, Valérie Plante.
Greater Montréal gained an enviable position in recent years with the most significant economic growth among Canadian cities. The city's performance is in step with Montréal International's achievements. In 2019, MI supported 89 foreign investment projects in Greater Montréal, totalling a record amount of over $2.6 billion.
Although some 2,000 foreign subsidiaries in Montréal make up only 1% of businesses, they account for 10% of jobs and close to 20% of the city's GDP.
Good news: according to an MI survey conducted April 15 to 20, 2020, 62% of foreign subsidiaries plan to maintain their investment in Québec despite the pandemic. Most foreign subsidiaries are thus ready to carry on investing once the economy restarts.
Foreign subsidiaries drive local purchases
Foreign subsidiaries actively contribute to local SME development. They make about $17 billion worth of purchases every year from Québec suppliers (AppEco, 2019).
For example, L'Oréal Canada, which has its headquarters in Montréal, has around 900 employees in the city and its plant exports 95% of its production. Its economic impact is manifold: growth of local brands, acquisition of high-potential businesses, investment in AI and collaboration with local suppliers, such as advertising agencies.
Foreign subsidiaries raise the profile of local SMEs in other markets
Foreign companies are also an impressive source of export. According to Statistics Canada (2017), 55% of all goods exported from Québec are produced by foreign subsidiaries established here.
Foreign subsidiaries allow local entrepreneurs to show off their expertise and know-how. A prime example is Digital Dimension. The company is in full expansion and its expertise in 3D animation and promotional image creation paved the way for it to work with the largest video game studios in the world, including Ubisoft.
"We started to work with Epic Games in 2009 on a cutscene project for a video game. Since then, our partnership, in conjunction with several market opportunities, has allowed us to develop cutting-edge work methodologies and to completely rethink the way in which we produce animation content," said Louis-Simon Ménard, President and CEO, Digital Dimension Entertainment Group.
Foreign subsidiaries a magnet for attracting and retaining talent
Since setting up in Montréal in 2008, Morgan Stanley's Montréal Technology Centre has experienced steady growth. The Centre now employs 1,200 computer scientists and technologists. The multinational company, with offices in 42 countries, chose to set up in Montréal for its pool of talent. Morgan Stanley recruits globally and targets local and international students, including many who have chosen careers in Montréal and other big cities such as Boston and New York City. By offering stimulating jobs, Morgan Stanley attracts the world's best brains in the IT industry.
"Living in Montréal is a clear advantage for our employees. They come from all over the world and enjoy the city's cosmopolitan aspect," stated Alan Vesprini, Managing Director, Morgan Stanley.
Foreign companies also account for 38% of corporate R&D expenditures in Canada (Statistics Canada, 2016), proving they are stimulating workplaces for employees.
Newsletter
Don't miss out
Sign up to receive the latest news from Montréal International.