Kwanko opens Canadian office in Greater Montréal
Montréal, November 9, 2017 – Kwanko, international leader specializing in managing digital performance marketing campaigns, pursues its expansion strategy and announces the opening of its first Canadian office in Greater Montréal.
The company expects to create around twenty jobs over three years.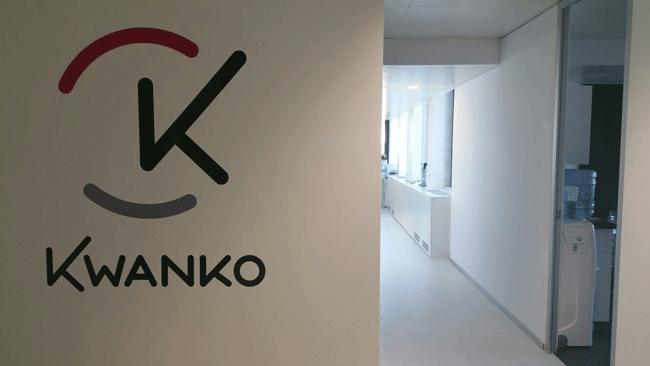 "Opening an office in Montréal falls in line with the company's ongoing development strategy. We're already in 18 countries in Europe and Latin America," said Geoffroy Robin, Manager of Kwanko Canada.
"In order to conquer the Canadian market, we picked a city whose economic development has been deeply intertwined with digital and new tech in the past few years. Montréal was the only natural choice."
In addition to providing international expertise to local brands and advertising agencies, Kwanko is offering targeted campaigns to businesses in every sector, thus enhancing their visibility, increasing traffic on their digital platforms, and even generating demand for quotes and online sales.
Kwanko's tailored approach and expertise can expand its clients' digital advertising devices by developing innovative solutions such as influence marketing operations that can quickly identify relevant influencers on social networks.
"By combining this new distinctive offer with our current range of digital advertising solutions, our campaigns perform 10 times better," said Mr. Robin.
"Greater Montréal's economy has pivoted to digital and cutting-edge technologies, making it a prime location for expanding companies such as Kwanko. Moreover, Kwanko will complete the value chain of companies in Greater Montréal while strengthening the area's position as one of the most attractive cities in the world," stated Hubert Bolduc, President and CEO of Montréal International.
About Kwanko (www.kwanko.com)
Founded in 2003, Kwanko is a French group specialized in online and mobile advertising campaigns. With offices in 18 countries in Europe and the Americas, Kwanko group's ambition is to become a global player in the digital performance advertising industry. To contact the company, go to its website www.kwanko.ca or email advertisers-canada@kwanko.com.