Montréal International supports the green economy
April 27, 2023
Montréal International (MI) tabled its 2022 activity report and announced three appointments to its Board of Directors at its 27th Annual General Meeting, which was attended by nearly 300 partners and clients. In addition, MI confirmed its commitment to support Greater Montréal's transition to a more sustainable economy. The event took place in a building steeped in history…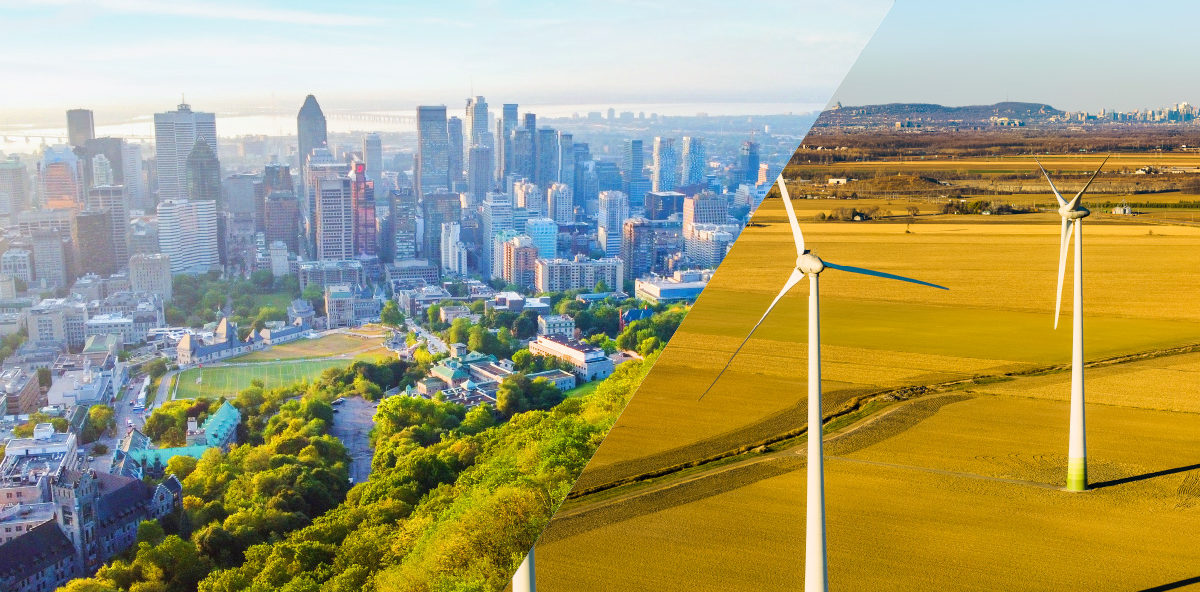 All aboard!
On June 28, 1886, Dalhousie Station was full of activity. For the first time, a train was about to connect Montréal and the West Coast. Destination: Port Moody, British Columbia.
Travellers and onlookers were conscious that they were experiencing a very special moment. Two years after the inauguration of the Montréal station, Canadian Pacific Railway's brand-new transcontinental service made it possible to travel the 4,700 km separating the country's economic center from the West Coast in just six days.
We have come such a long way since then! By holding its Annual General Meeting in the renovated former train station, the current home of Cirque Éloize, Montréal International gave a nod to the past to better highlight the extraordinary rise of Montréal.
The April 27 event was attended by many of MI's partners and clients, Jean Laurin, Chairman of the Board of Directors, Board members, as well as the Honourable Pascale St-Onge, Minister of Sport and Minister responsible for the Economic Development Agency of Canada for the Regions of Quebec, Martine Biron, Minister of International Relations and La Francophonie and Minister responsible for the Status of Women, Stéphane Boyer, Mayor of the City of Laval, and Luc Rabouin, Mayor of the borough of Le Plateau-Mont-Royal and a member of the City of Montreal's executive committee.
After looking back on a particularly successful year in 2022, Stéphane Paquet, President and CEO of the organization, spoke about the future.
Supporting the green transition of our economy a priority
With its rich industrial and manufacturing past, Greater Montréal has reinvented itself more than once by making innovation a driving force. Today, the strength of its economy and the vitality of its ecosystems exert an immense power of attraction that is envied by many metropolitan regions. Our results for the year 2022 speak for themselves:
$3.581B in foreign direct investments (FDI) supported
1,340 talent and students supported
4 international organization projects
Recognized as a centre of expertise in many cutting-edge sectors such as aerospace, life sciences and information technology, Greater Montréal is now banking on the ecological transition of its economy to ensure its future. And Montréal International will be there to support it in this promising and necessary shift.
Our teams are already placing a particular emphasis on clean technologies and sustainable development. Sectors such as renewable energies, electric and intelligent transport, decarbonization of buildings, agricultural technologies (agtech), and artificial intelligence at the service of the green transition will be particularly important for our economy in the context of the fight against and adaptation to climate change.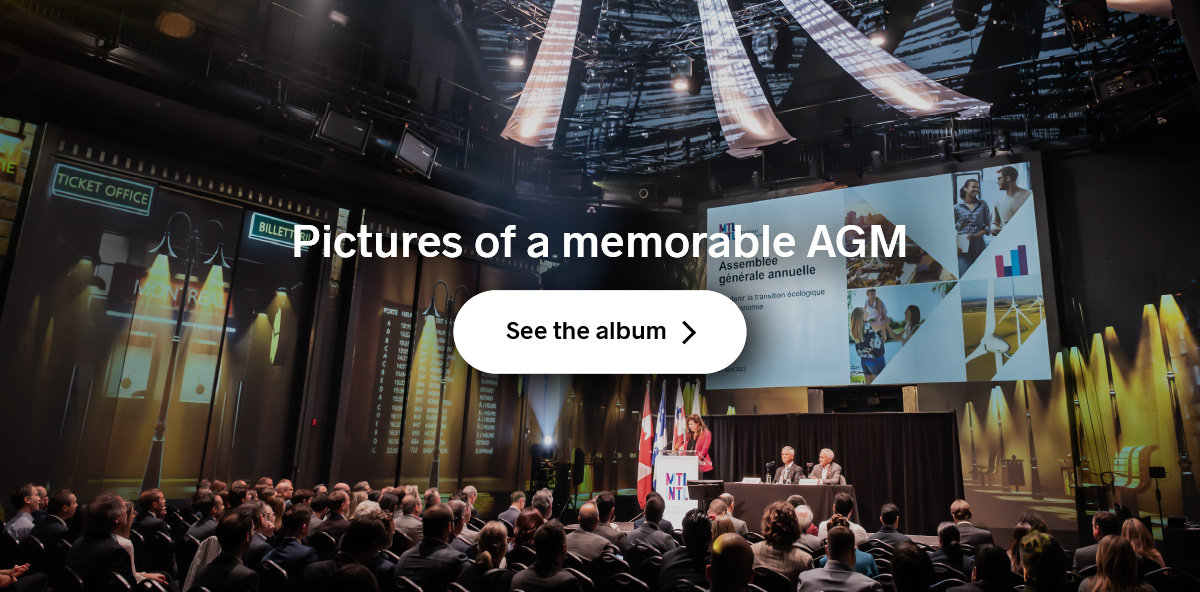 Appointments to the Board of Directors
As part of our Annual General Meeting, Jean Laurin, Chairman of the Board of Montréal International, announced the appointment of three new directors: David Da Costa, Partner, Director, Sourcing & Talent Acquisition, Sourcinc; René Douville, Special Advisor, BMO Commercial Bank, Canada; and Valérie Pisano, President and Chief Executive Officer, Mila.
For a list of members of the Montréal International Board of Directors, click here.