Montréal International wins two IEDC Gold Awards
October 2, 2023
With two Gold Awards from the International Economic Development Council, the world's largest network of economic development experts, Montréal International (MI) once again confirms its position as one of the world's most agile and innovative investment promotion agencies.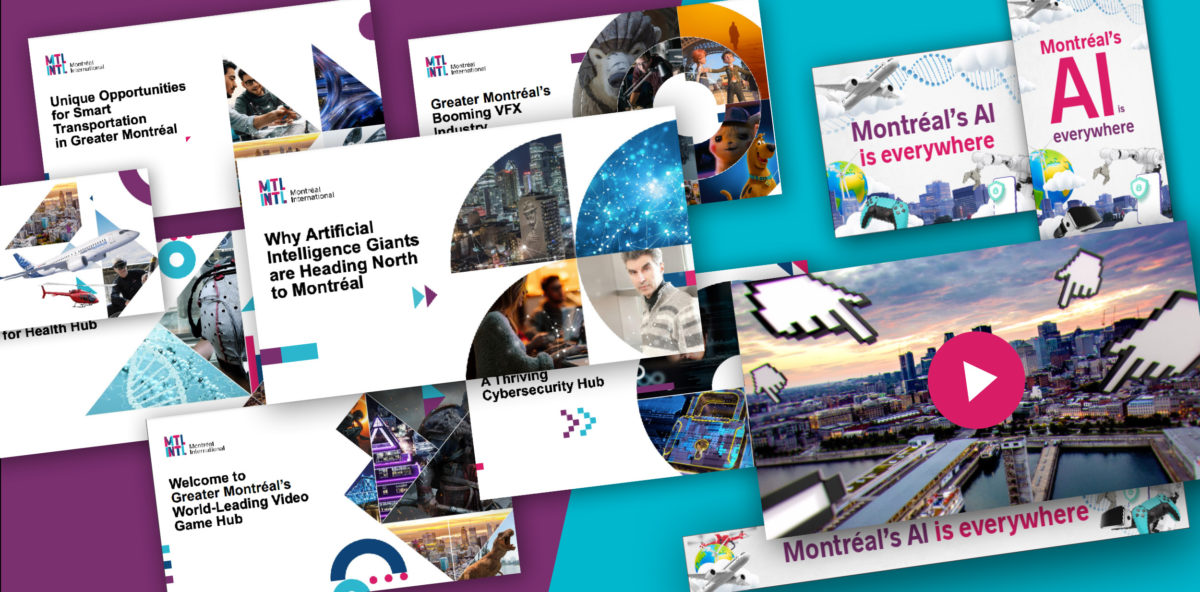 These awards recognize the excellence of two projects spearheaded by the Business Intelligence and Marketing Communications teams, aimed at strengthening the international status of Greater Montréal and attracting high value-added foreign investment.
Gold Award – A library of sector profiles (Publications category)
This invaluable resource provides a comprehensive overview of key sectors in the Greater Montréal area, helping to better understand the region's assets and facilitate investment decisions. It features some twenty customized and creative documents, broken down by industry, including: artificial intelligence, aerospace, life sciences and health technologies, video games and visual effects, information technology, cleantech, and many others.
This series of profiles directly supports MI's prospecting team, which played a key role in attracting over $3.581 billion in foreign direct investment in 2022. It also gives all key players in the region access to a centralized, easy-to-use tool containing the most relevant and up-to-date information in all sectors.
This project is the result of sustained collaboration with local research centres, educational institutions, government and economic partners, as well as private companies.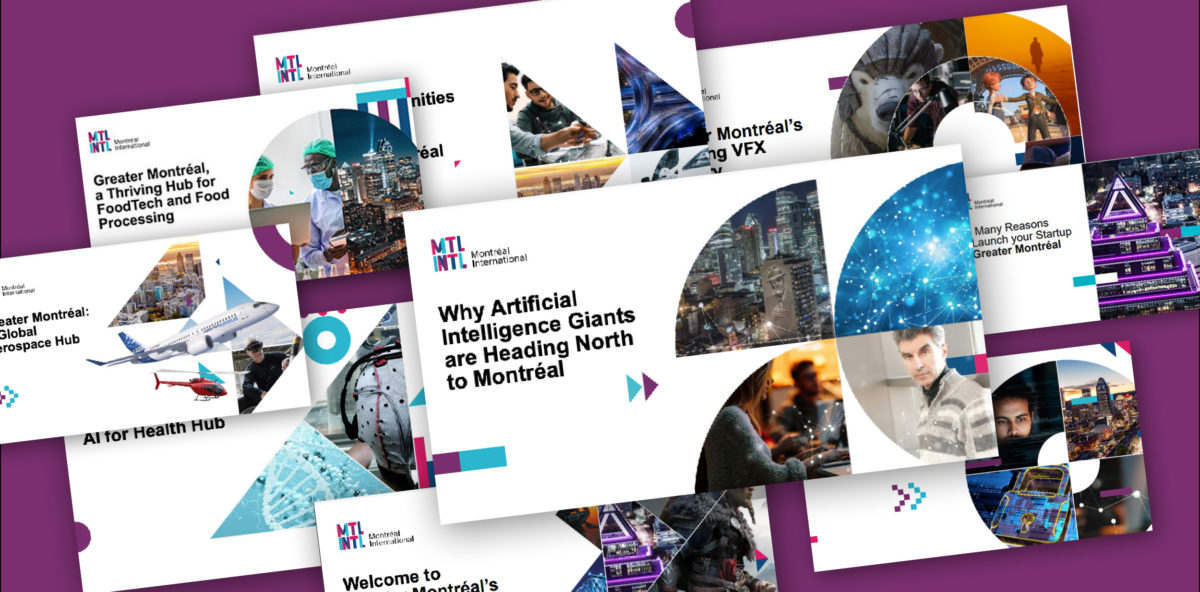 Gold Award – Introducing AI, Montréal Style (Paid Advertising Campaign category)
At the heart of this digital campaign is a bold, creative video, available in several short versions for each field of application of artificial intelligence (AI), as well as a dedicated web page. Produced in collaboration with Studio Gimmick, this video highlights the crucial role of the Montréal ecosystem in using AI "for good causes".
It showcases many applications of AI, from saving lives to saving the planet, and even saving the bees. Some twenty or so businesses have contributed to this video by helping us better understand the applications of AI: Aifred Health, Audiokinetic, Bombardier, CAE, Ericsson, Felix & Paul Studios, Google, Imagia, Kinova, MDA, Meta, Mila, Moov AI, Recursion, Samsung, Sport Logiq, Stradigi AI, Thales and Tourisme Montréal.
To find out more about this project, click here.