Recruiting internationally: What are your options?
August 25, 2022
A growing number of employers are looking abroad to find the skilled workers they need. And more and more are taking advantage of the services provided by Montréal International through its Talent Montréal initiative.
Whether it's ongoing recruitment, express recruitment or Journées Québec events (virtual and in-person), our services are designed to complement one another. We work hard to make life easier for recruiters. In 2021, no less than 155 companies benefited from Talent Montréal's international recruitment initiatives, with 807 candidates hired.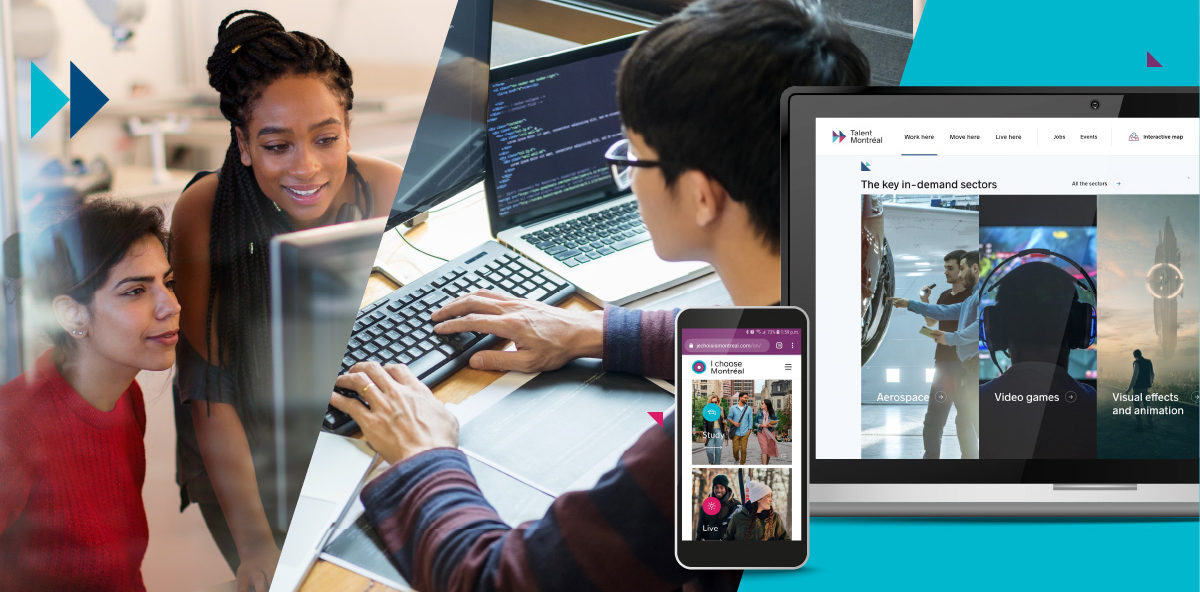 Ongoing recruitment: 365 days per year
Our TalentMontreal.com platform, launched in the summer of 2021, has been growing in popularity. Some 70 companies have already tested the ongoing recruitment formula, including about 50 since the beginning of the year. In addition to having access to a pool of 76,000 registered applicants, employers also enjoy a number of benefits:
Monthly or annual subscriptions enabling employers to advertise their job openings
Integrated search algorithm
Autonomous interview scheduling
Workshops to guide employers through the immigration process and inform them of their obligations (upon request)
Assistance with securing work permits (conditions apply)
Contact us to create your Employer Space.
Express recruitment: targeted events
We continue to improve our services by hosting online recruiting events geared toward businesses in high-demand sectors. Our Express Tech Recruitment event, for instance, the first of its kind, drew a lot of interest earlier this year.
The 38 participating businesses benefited from an international promotion campaign and targeted candidates in France, Brazil, Morocco, and Tunisia. They used our TalentMontreal.com platform to post their job openings, screen applicants, and schedule interviews throughout the event at their own pace.
With some 40 confirmed hires and a number of interviews underway, the event was a big success. We will definitely host another one in the fall. Stay tuned for dates and selected industries. Sign up to receive our newsletter and our invitations.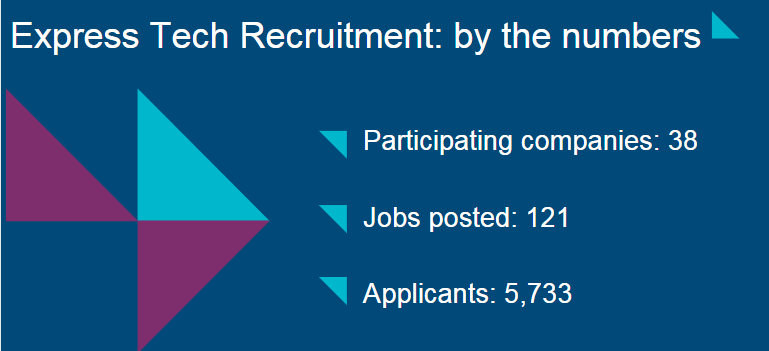 Journées Québec: Still going strong
The Journées Québec recruitment missions, organized in partnership with the Ministère de l'Immigration, de la Francisation et de l'Intégration, are here to stay. A popular choice with employers who want to go on a hiring blitz, the missions are organized in selected territories around the world to help fill vacancies in high-demand sectors.
The good news? After two years of virtual missions, in-person missions will soon resume with the Journées Québec France multi-sector event to be held in Paris on December 10 and 11, 2022. Check out our Events page for details about all our fall missions.