Santai Science is betting on Québec's know-how and setting up production site in Montréal
October 1, 2021
Santai Technologies, a leader in chromatography – a technique used in the separation and purification of substances – chooses to set up its first North American subsidiary and second production site in Montréal. New subsidiary Santai Science will be able to support its parent company, currently operating in 45 countries, to better serve its clients, especially in North America.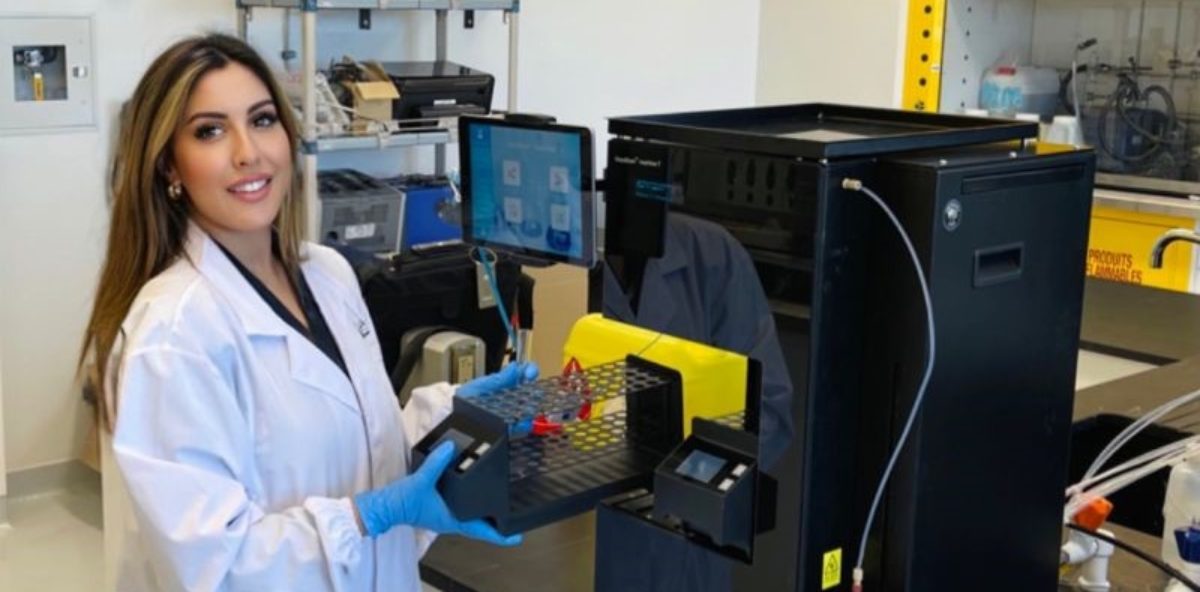 Considering that there are only three global competitors located in Japan, Sweden and the United States, as well as an extensive and growing flash chromatography chemistry and purification market, the company now positions itself as an important Canadian manufacturer established in Montréal.    
Santai Science develops, manufactures and sells chromatography purification tools used in pharmaceutical research and fine chemistry. Chromatography is a laboratory technique used for the separation, purification and identification of chemical species in a mixture.   
The most recent chromatography applications include purification and testing in the cannabis industry. This physiochemical method can separate cannabinoid extractions and thus diversify the product offering.   
The tools developed by Santai can also meet the needs of chemists and university researchers working in various sectors, all around the world.   
Montréal, a city of opportunities  
Santai chose Montréal especially for its proximity to the U.S. market, its openness to the world, its strategic location, as well as its cosmopolitan character. Santai is currently hiring chemists, engineers and computer programmers. For more information on recruitment, please go to the www.santaisci.com website.  
The key founders of the Montréal site include:   
André Couture – Vice President at Santai Science Inc. and co-founder of Silicycle Inc. André Couture is a 25-year veteran in the chromatography sector. He develops international markets with a wide distribution network in Asia, Europe, India, Australia and the Americas. 
Roumaida Ganaoui – General Manager at Santai Science Inc. 
As a biotechnology engineer originally from the South of France, Roumaida Ganaoui's career has evolved internationally. She started working in Europe, and then made her way to the U.S., Toronto and Montréal, always in business development for the analytical instrumentation and high technology sector.    
"The challenge to set up the new Santai subsidiary in just a few months during a public health crisis was quite sizeable, but we were able to do it. As this global crisis keeps us apart and restricts travel, science brings us closer together and unites us as there are no borders. We collaborate with scientists and researchers all around the world, which makes our work exciting. The trust confided in me and the support I have found in our team and our partners in Montréal have encouraged me and confirmed that there are many opportunities in Québec, regardless if you are a man or woman, regardless of your age or where you come from. What really counts here are your human and professional values, your skills and the added value you bring to the company."