Xybion opens a software development hub in Greater Montréal
June 15, 2022
Xybion Digital Inc. (TSXV:XYBN), a global low-code SaaS company that enables digital transformation in highly regulated industries including life sciences and health technologies (LSHT), is bringing its development operations – which include a technology centre – to Greater Montréal. Xybion has been operating in Québec City since 2009 and will leverage Montréal to fuel its growth plans. This new location will enhance the company respond to its clients' growing needs in the LSHT sector worldwide.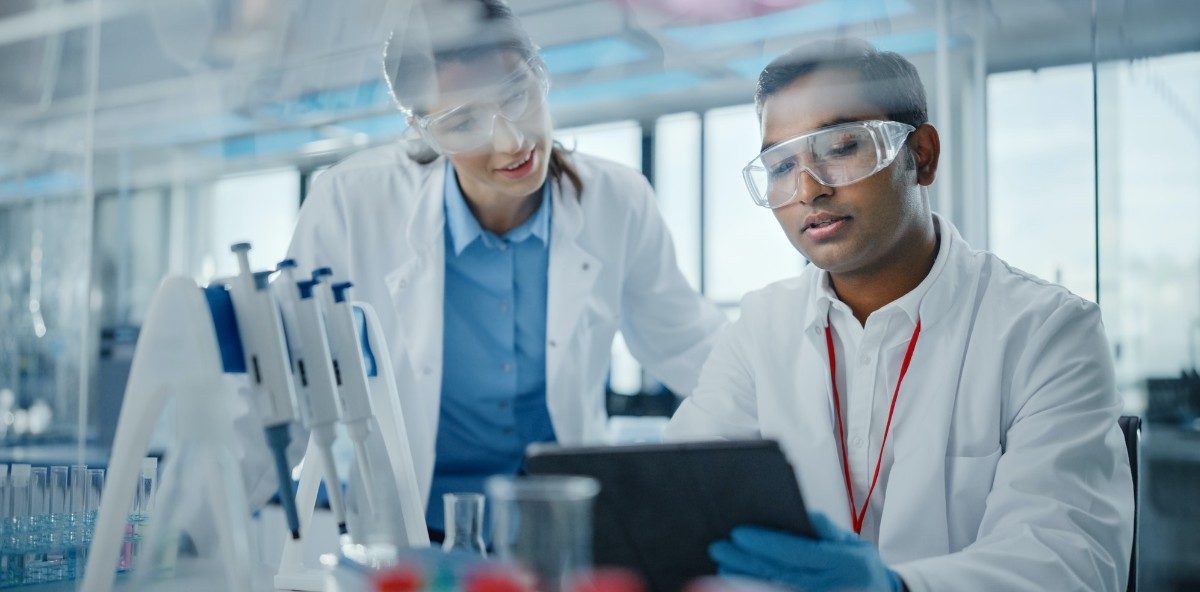 Xybion develops low code cloud software solutions that help its clients accelerate digital processes, reduce compliance risks and achieve significant cost savings. Its solutions played a key role during the COVID-19 pandemic by accelerating and fast tracking the regulatory approvals process of new vaccines to market by the Food and Drug Administration.
Based in Princeton, New Jersey and with offices in Germany and India as well as employees and consultants in various Canadian centres, Xybion is working with the Québec Center for Innovation in Biotechnology (CQIB) to develop its Canadian hub.
"We chose Montréal as our Canadian footprint due in part to the centers of excellence, academic institutions and most importantly its highly skilled workforce. We expect to grow our footprint and look forward to becoming an integral part of the Montréal and wider Québec technology and life sciences community", said Dr. Pradip Banerjee, Chairman of Xybion Corporation.
More than half of Xybion's clients is located on the Eastern seaboard area, making Montréal a perfect location to not only develop high quality software assets, but also communicate with its users.
"Xybion brings to Greater Montréal technology-driven solutions that address the most pressing healthcare needs. In 2021, the number of life sciences and health technology projects accompanied by our teams at Montréal International doubled in size as we prioritize this important sector that enhances the well-being of patients," said Stéphane Paquet, President and CEO of Montréal International. "By choosing Greater Montréal, Xybion will join a welcoming, interconnected ecosystem that is built on a commitment to cooperation among industry, academia, and research institutions."
Xybion is participating in the 2022 BIO International Convention held in San Diego from June 13 to 16.
About Xybion Digital
Xybion is a publicly traded (TSXV:XYBN) leading SaaS solutions company dedicated to helping highly regulated corporations solve business problems and create new capabilities. Through intelligently designed systems and business processes, we help companies become more efficient, reduce costs, and manage compliance, regulatory adherence, and risk. Serving more than 160 customers in 29 countries, we have the global scale and expertise to bring employees around the world to help companies in life sciences, healthcare, manufacturing, workplace health, and government. We put our expertise in action every day to help companies transform the digital workplace. Our unique solutions focus on integrated preclinical lab management, early-stage drug discovery, digital lab solution, regulatory compliance, GRC, quality management, predictive compliance, content management and systems validation. Since its founding in 1977, Xybion Corporation has supported, through software, services, and consulting, most of the top 20 global life sciences companies. Click here for more information.