Accreon recognizes Montréal as a launchpad for Life Sciences and Health Technologies expansion
When Boston-based healthcare technology and business services company Accreon was approached by Montréal International in 2015 to see if it would like to establish an office in Montréal, management was initially sceptical. "Back then, we had contracts across Canada and the United States, but had no business in Québec," explains Eric Demers, President and Chief Executive Officer of Accreon.
Montréal International, a non-profit organization dedicated to attracting foreign investment, International organizations and skilled talent to the Greater Montréal area, emphasized the potential for Accreon to accelerate its growth by having a presence in Québec. "We showed them how much they were missing and promoted the city as a market for opportunity," recalls Hubert Bolduc, the organization's President and Chief Executive Officer. "In fact, Montréal is emerging as a global leader in Life Sciences and Health Technologies (LSHT), as reflected by the major delegation it sent to the Bio International Convention in Boston attended by over 16,000 biotechnology and pharma leaders this week."
After conducting an in-depth business analysis, Accreon was convinced. In May 2017, it announced the establishment of a new office in Montréal and the launch of a campaign to recruit developers, business analysts, project managers and quality assurance experts as part of its expansion project.
Accreon initially announced the creation of up to 30 jobs, but with the help of Montréal International's  LSHT practice (www.lifetechmtl.com), it has been successful in signing contracts in Québec and is planning an even more important presence in the Montréal market. "We expect to have 20 employees by the end of 2018 and would like to double that number in 2019," says Mr. Demers. "We are currently investing in people and significant sales and marketing efforts in the Montréal area in hope of continuing our growth."
Accreon recognized early on the importance of contributing to Montréal's booming LSHT ecosystem, known as Montréal InVivo and comprised of nearly 600 organizations. "Montréal is a very well connected city and we are committed to being active in the community," notes Mr. Demers. "We have no doubt that our expertise will be leveraged."
Market leader
With a more than 10-year track record, Accreon has emerged as a market leader in its core services, which include strategic consulting, integration, implementation and development, by bringing a more strategic vision to projects than many other service providers.
Upon completion of a management buyout in 2015, the company has been accelerating its growth in the United States and enhancing its position as a market leader in Canada. "We already have a significant presence in Toronto, Fredericton and Charlottetown, and intend to gain more contracts in Canada with the support of our Montréal office," says Mr. Demers. "At the same time, Montréal is a gateway to North America and our resources will be able to easily commute to serve our U.S.-based clients."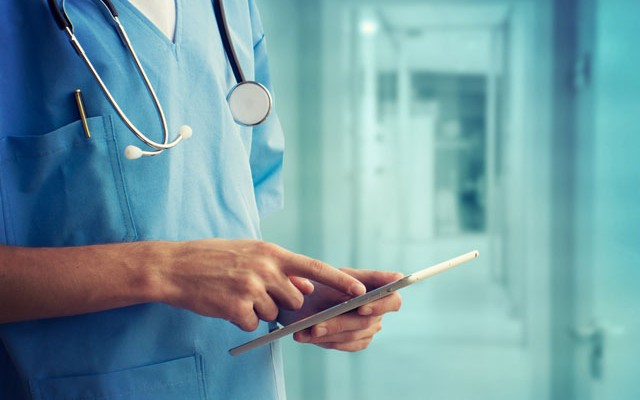 Accreon is currently very active with solutions providers in the healthcare and pharmaceutical space. It is working with companies that provide radiology and imaging systems, with systems providers in the pharmaceutical space, and with companies that offer solutions to clinics and hospitals. "We have yet to work directly with healthcare providers and pharmaceutical companies, although we have very exciting things in the works," says Mr. Demers. "The reality is that Accreon has a lot of experience in everything from drug management and clinical requirements all the way to hospital workflows. We have worked with data at all levels to provide results."
Mr. Bolduc notes that Accreon's establishment in Montréal is further contributing to the LSHT cluster's role as a driver of innovation and added value for Québec's economy. "The Québec government recently launched a National Life Sciences Strategy to continue the expansion of this cluster and to help attract more companies like Accreon to Montréal. We're very excited about the future," he adds.