Gorilla Group to double its Montréal team
Commerce experience leader plans to hire up to 70 specialists within the next two years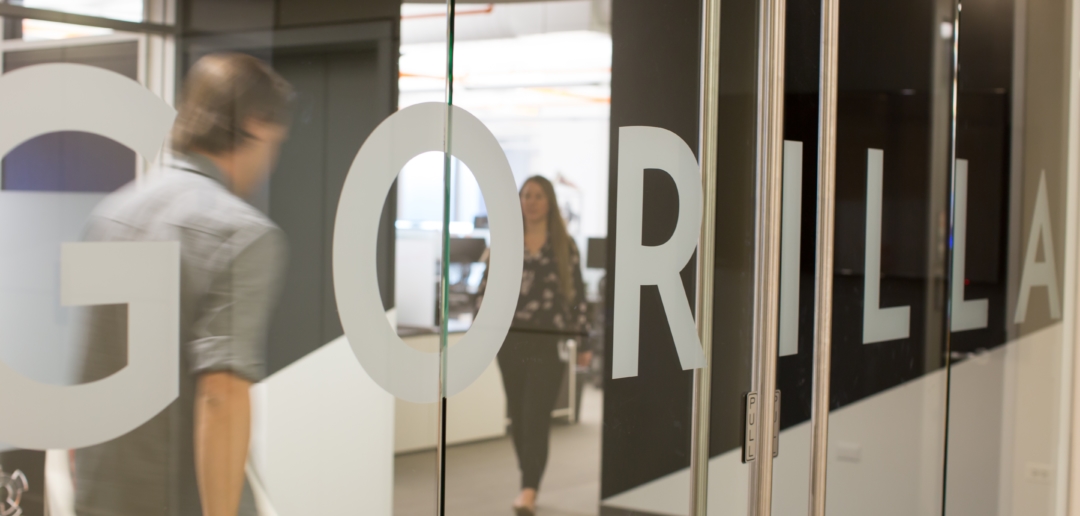 Gorilla Group, a Wunderman Commerce Company, is an award-winning commerce experience agency headquartered in Chicago, with innovation centers across North America and Europe. After successfully launching their Montréal location five years ago, the company has announced that it will further invest in the region, with plans to reach up to 140 employees over the next two years.
Starting as a Chicago-based systems integrator in 1994, Gorilla has evolved into a full-service commerce experience agency with creative capabilities in user experience, design, content, and brand strategy. The company continues to diversify its service offerings, with a growing focus on cybersecurity to address an area of industry-wide concern and provide further value to their clients. In 2018, Gorilla was acquired by Wunderman Commerce, a global network of over 1000 ecommerce experts, making them well-positioned to keep delivering end-to-end experience-driven commerce solutions at an international level.
The company is recruiting talented individuals to fill technical roles in software and web development, as well as build out their Business Solutions, Cybersecurity, and Project Management teams. Gorilla has also created an annual, Montréal-based Bootcamp program designed to train and support recent university graduates, offering them the opportunity to jumpstart their careers at a fast-paced agency. These young professionals come from many different fields of study and greatly contribute to the development and future of the company.
"Montréal is on a roll. When a global e-commerce solutions leader such as Gorilla Group expands here, it bolsters our reputation as a city of talent and innovation. This announcement also proves that Montréal is able to attract and retain big names in tech by leveraging its vibrant environment and social diversity," said the Mayor of Montréal, Valérie Plante.
Considering the ongoing support it receives from the business community, the cosmopolitan culture, and the excellent education system, Montréal is an ideal hub for Gorilla to expand its operations. Even more, the city welcomes foreign investments and international organizations through local agencies dedicated to driving economic growth. "Both Montréal International and Investissement Québec have played integral roles in enabling our rapid growth in the Canadian Market." Said Brian Grady, CEO of Gorilla Group.
"Greater Montréal has the highest concentration of high-tech jobs in Canada and stands out for its developing cybersecurity sector, which already employs over 3,000 specialists," said Hubert Bolduc, President and CEO of Montréal International. "The region has all the conditions to support Gorilla Group in its success."
"Investissement Québec is delighted to announce that Gorilla Group is expanding in Québec. This confirms how attractive Québec is internationally, and especially how substantial its pool of talent is." asserted Pierre Gabriel Côté, President and CEO of Investissement Québec.
About Gorilla Group
Gorilla Group, a Wunderman Commerce company, is The Commerce Experience Agency. Here, strategy, business intelligence, experience design, technology enablement, and support and growth services come together to create innovative, award-winning commerce experiences for enterprise B2B and direct-to-consumer brands across industries. We are aligned to help brands connect with their customers across the entirety of the buying journey, or at any point along the way.
About Montréal International
Established in 1996, Montréal International is a non-profit organization funded by the private sector, the governments of Canada and Québec, the Communauté métropolitaine de Montréal and the City of Montréal. Its mandate is to attract and retain foreign investment (companies and startups), international organizations, skilled workers and international students to Greater Montréal by providing support services tailored to their needs.