Greater Montréal's leading-edge sectors perform well
February 21, 2023
After delivering impressive results in terms of foreign investment facilitated in 2022, Montréal International continues to focus on key sectors of the economy while placing greater emphasis on the green economy to make a bigger impact as we transition to a cleaner future.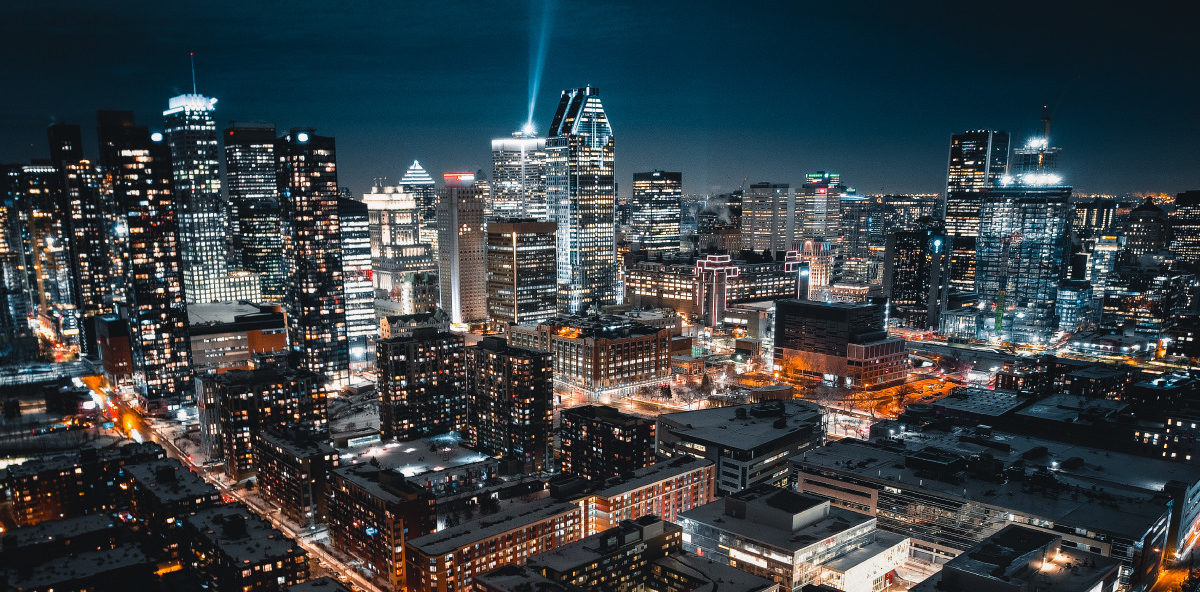 The year 2022 was a tough one. As the world grappled with a lingering pandemic, inflation and geopolitical instability, the economy was set to take a hit. Still, Greater Montréal's economy proved resilient, as you can see from our results.
$3.581B in foreign direct investment (FDI) facilitated by MI
102 projects
8,000+ jobs created; average salary: $88,000
I will start off by saying that 2022 was a great year in terms of investments—and in terms of Montréal International's impact, as our teams helped bring many projects to fruition.
Life sciences topping the list
Clearly, the city remained a destination of choice for investments in high-tech sectors. The life sciences and health technologies sector (LSHT) alone accounted for 19% of all FDI facilitated in 2022. That's 12 projects worth $684.87M, up 144% over the previous year—the largest increase on record!
Projects included U.S.-based company Moderna's plans to build a messenger RNA vaccine manufacturing facility in Laval and Zimmer Biomet Canada's repeat investments in Montréal, where the company will continue to develop technology solutions for orthopaedic surgery.
The increased investment activity is proof that Montréal has a solid ecosystem. In addition to being a big LSHT player, Greater Montréal is a major information technology (IT) and artificial intelligence (AI) hub, making it the perfect place to develop new drugs and advanced healthcare technologies. The city also boasts a vibrant research community and a deep pool of talent.
Our city has a lot going for it, so it's no wonder that U.S.-based telemedicine provider Circle Medical chose to invest in its Montréal software development centre, while Xybion Digital, a global provider of software solutions, chose to locate here to develop digital solutions for the LSHT sector.
Tech sector going strong
As in previous years, IT service and infrastructure providers and creative tech companies continued to be drawn to Montréal, accounting for significant shares of FDI facilitated in 2022: 8.77% for IT services; 7.08% for software services; 8.78% for data centres and related services; and 12.73% for video games.
In addition to retaining big players like Samsung and Google, the city continued to attract innovative companies like Halodi Robotics, a Norway-based designer of humanoid robots, and Wizeline, a U.S.-based provider of digital solutions.
Investors took an interest in the creative tech industry as well, with companies that already had a footprint in Montréal, like Ubisoft and Gearbox, making major new investments, and others like U.S.-based Beenox and Swedish company Goose Byte opening new video game studios in the city.
The logistics and transportation sector also held its own (accounting for 9.09% of FDI) as did the finance sector (accounting for 8.33% of FDI). What's more, a record 21 projects worth $755M were implemented off the Island of Montréal—a sign that the economies of Laval, Longueuil and the suburbs fared well too.
Working towards a green economy
Based on the above results, it is clear that Greater Montréal has what it takes to succeed despite the expected global economic slowdown. Our economy is driven by innovation and will continue to thrive through innovation. At Montréal International, we are focusing our efforts on the green economy to support the development of growth sectors like clean tech. Fighting climate change and protecting the environment creates needs that our ecosystems must meet to stay competitive. One thing is for sure: the green transformation has begun.
For example, the city is positioning itself as a centre of expertise for electric and smart transportation in areas such as battery manufacturing and recycling, the development of drive technologies, and vehicle manufacturing (e.g., buses and trucks). This ecosystem is attracting a growing number of specialized companies such as Canada-based 7Gen, which helps companies electrify their fleets of medium and heavy vehicles by offering them vehicle rental services and charging solutions.
Greater Montréal also plays a critical role in global efforts to decarbonize the aviation industry by developing hybrid-electric propulsion systems, sustainable fuels, and other technologies. Thanks to this kind of dynamism, the Montréal aerospace sector has attracted other players in 2022 with the help of Montréal International. Examples include Dufour Aerospace, a Swiss company that designs fuel-efficient vertical take-off and landing aircraft, U.K.-based Ricardo, an environmental and engineering consulting firm that plans to open an aerospace centre of excellence in Montréal, and U.S.-based Wisk Aero, a developer of all-electric, self-flying air taxis.
Our teams are working hard to make the city a leader in decarbonizing the economy. In addition to transportation, we are directing our attention to construction and agriculture, as evidenced by the launch of real estate and investment management leader JLL's Centre of Excellence for Sustainability in Commercial Real Estate which will serve to accelerate the adoption of new technologies to reduce the sector's carbon footprint.
What's more, as we pursue and engage businesses, we look closely at their corporate social responsibility practices to make sure we contribute to positioning Greater Montréal as a sustainable development hub.
The MI team: An asset to Greater Montréal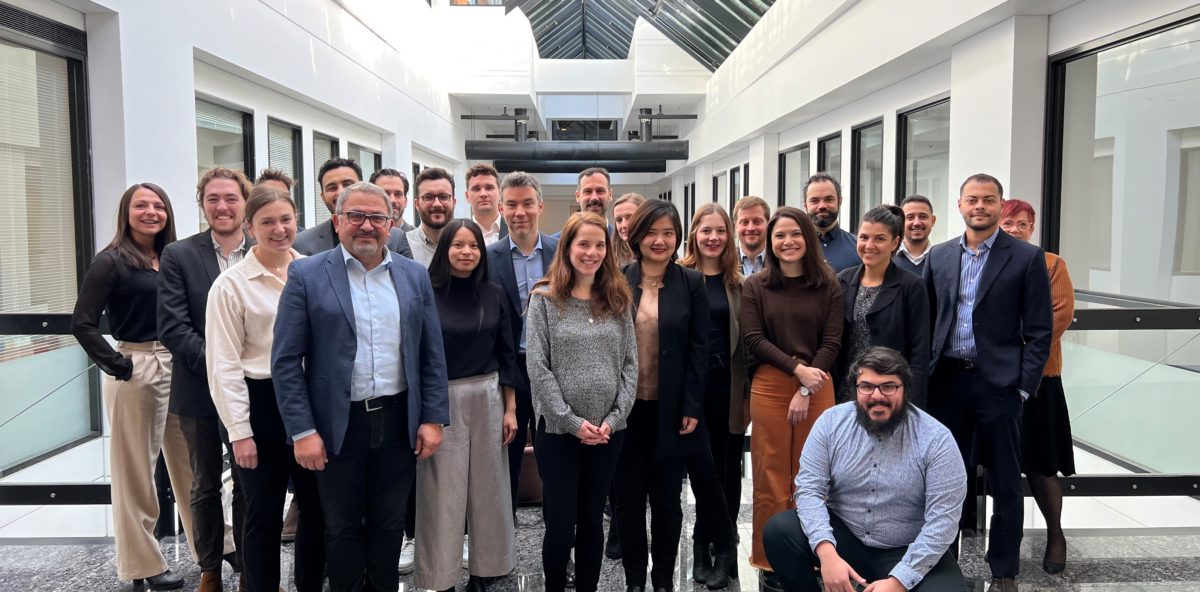 The main task of Montréal International's Foreign Investment team is to approach and support foreign businesses that are likely to invest or reinvest in Greater Montréal.
Our team is made up of more than thirty specialists whose job includes showcasing the city's ecosystems and opening doors to make it easy for businesses to invest in the area.
To learn more about our services, click here.