Life sciences and health technology: the compelling attraction of Montréal
March 4, 2022
Greater Montréal's life sciences and health technology (LSHT) sector is attracting an increasing number of foreign investors. In 2021, Montréal International supported twice as many projects in this key industry compared to the previous year.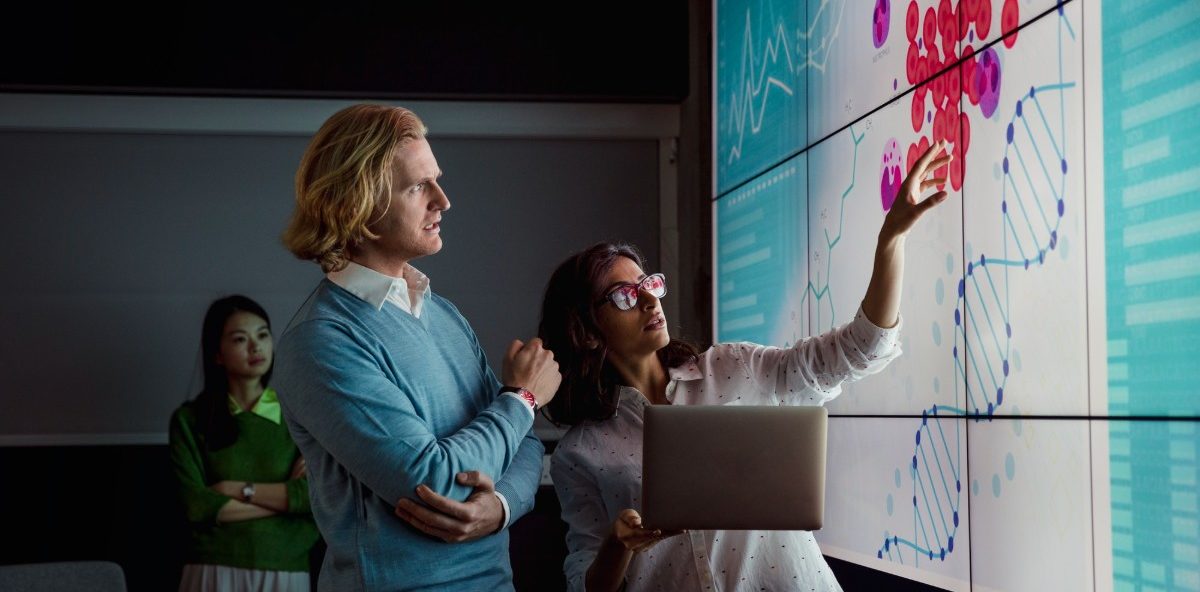 "There's a buzz for Montréal. In addition to new companies setting up, there is plenty of reinvestment and the Montréal LSHT landscape is really changing," says Stéphanie Doyle, Director, Life Sciences & Health Technologies at Montréal International.
For example, U.S.-based Recursion Pharmaceuticals opened an office at Mila, Québec's AI research institute, with whom it will work on accelerating its research into machine learning to advance the design of new pharmacological solutions.
Novartis Canada launched its Canadian Biome Digital Innovation Hub in Montréal, where they will reinvent healthcare by leveraging the convergence of data science, technology and AI. Biome was created following a strategic alliance made with Mila.
Santai Science, a new North American subsidiary of Santai Technologies, also set up in Montréal. This company develops, manufactures and sells chromatography instruments. Chromatography is a laboratory technique for separating, purifying and identifying chemical species in a mixture.
LSHT in Québec:
• 1,000 companies • 46,000 jobs • 80% of the ecosystem is in Greater Montréal
Globally recognized innovation hub
New companies setting up, new labs, reinvestments… There is growing interest in Montréal, and its dynamic ecosystem – one of the largest in North America – is a big factor.
As a true innovation hub for biopharmaceuticals and medical technology, Greater Montréal has a critical mass of specialized companies, prestigious educational institutions and reputable centres of excellence. This rich and dynamic environment is especially conducive for creating scientific and industrial partnerships, as they can tap into a large pool of talent to develop and commercialize drugs, technologies and other leading-edge products.
Moreover, Québec has a life sciences strategy that aims to support the industry's growth. Furthermore, Montréal's LSHT sector enjoys significant venture capital funding and has many R&D accelerators.
Unmatched strengths, particularly in AI for health
Greater Montréal has so much more to offer. As a world AI leader, it attracts a growing number of companies that want to leverage the local expertise and network to advance their LSHT research activities, as proven by recent investments made by Recursion, Novartis, Roche and Servier.
Montréal has also earned an enviable research reputation in many fields of medicine, such as oncology, cardiovascular and metabolic diseases, neuroscience and mental health, cellular therapy, precision medicine and many other fields. All these strengths combined with a well-entrenched culture of collaboration make this booming sector even more dynamic.
Considering the plentiful synergy, Greater Montréal is poised to capture the global LSHT growth.