Moderna coming to Laval: A turning point for the life sciences sector
August 11, 2022
Moderna, one of the world's leading biotech companies, announced that Québec would be home to its first mRNA vaccine manufacturing facility outside of the U.S. Its new site will be located in Laval, at the Institut national de la recherche scientifique (INRS) in the Biotech City. The announcement is the latest in a series of recent investment projects in the life sciences and health technology (LSHT) sector, suggesting strong growth for the industry. 
"We are pleased to have found the ideal location for the planned construction of our mRNA vaccine manufacturing facility," said Moderna in a statement. The construction of the biomanufacturing facility is expected to begin in 2022, Moderna says, and the plant is expected to be operational by the end of 2024, subject to planning and regulatory approvals.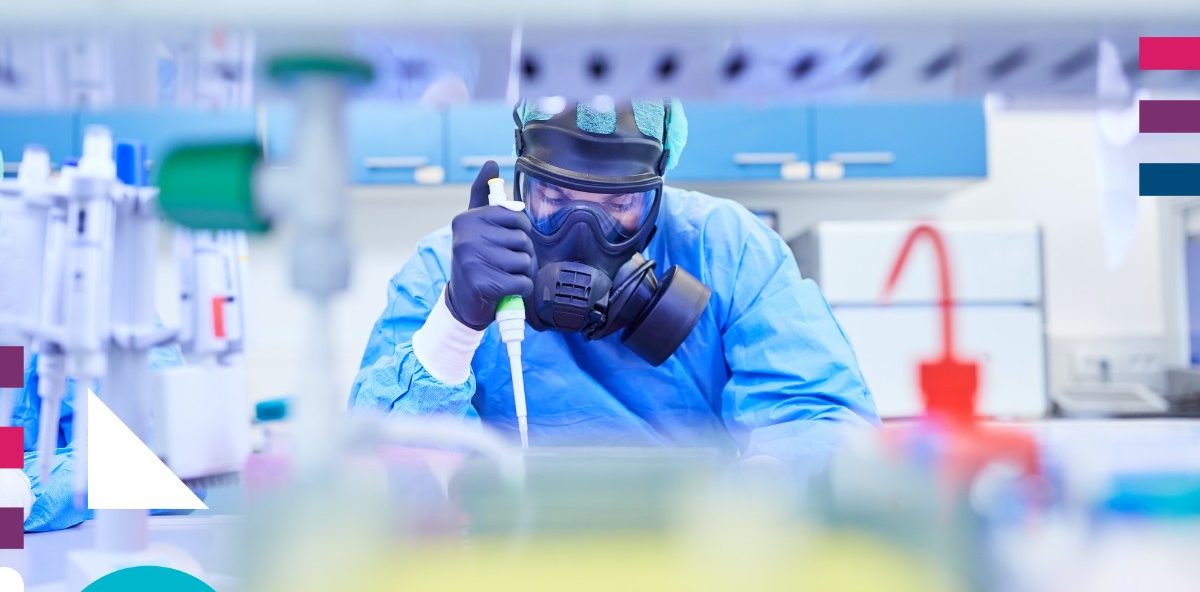 That surge in interest is something Montréal International has experienced first-hand, having facilitated 12 projects worth $281M in the sector in 2021, which is more than double compared to 2020. The same holds for commercial real estate services and investment firm CBRE. In February, the company pointed out that its teams had recently "closed deals involving hundreds of thousands of square feet of space for life sciences companies." 
According to Stéphanie Doyle, Director – Life Sciences at Montréal International, the timing of Moderna's decision to join the local ecosystem couldn't be better. 
"Moderna's arrival reinforces the strength of our life sciences and health technology ecosystem. This is a turning point because the new facility has the potential to accelerate growth in the sector by developing projects that meet critical needs," said Ms. Doyle. "By choosing Québec, Moderna will be able to tap into a pool of highly skilled talent to move its ambitious projects forward." 
Skilled talent to address pressing needs 
"The availability of talent is a major factor in attracting such projects. Québec and Greater Montréal have everything it takes right here to develop the next generation of pharmaceutical and biopharmaceutical solutions to address the most pressing healthcare needs," said Stéphane Paquet, President and CEO of Montréal International. "Foreign businesses can take advantage of a welcoming, interconnected ecosystem that is built on a commitment to cooperation among industry, academia, and research institutions." 
With over 46,000 professionals in Québec and close to 40,000 students enrolled in STEM and life sciences programs, Montréal (which accounts for 80% of the province's ecosystem), clearly has an edge. 
Diversified hubs spread across the city 
Québec's LSHT sector is well diversified. The province boasts over 1,000 companies that manufacture medical equipment or develop and distribute pharmaceutical and homeopathic solutions.  
In recent years, drawn by our AI ecosystem, companies like Roche, Servier, Novartis and Recursion have come to Greater Montréal and opened research centres in the region. 
LSHT companies are concentrated in five clusters across Greater Montréal: in Montréal's West Island, the Saint-Laurent borough, Vaudreuil-Soulanges, Longueuil, and Biotech City in Laval. The latter is home to the INRS Armand-Frappier Santé Biotechnologie Research Centre, where researchers are working on close to 30 COVID-19-related projects. 
With its rich pool of talent and internationally recognized research facilities, the metropolitan region excels in a field that holds a lot of potential and is poised for accelerated growth in coming years.  
To learn more about the investment climate in Greater Montréal, refer to our LSHT industry profile.