MI marks 25 years of making an impact on Greater Montréal and pays tribute to its founders
May 27, 2022
On the occasion of its Annual General Meeting, Montréal International presented its full results dating back to its beginnings. Over the past 25 years, the agency helped attract nearly $25 billion in foreign investment to the city and convinced half of the 70 international organizations to locate in the area. More than 50,000 international students were reached through its activities, over 4,000 foreign workers were recruited and 13,500 workers received support with their immigration process. 
The agency also held a unique panel for 250 members of Greater Montréal's business community, who all came to celebrate its 25th anniversary and pay tribute to its creators. Pierre Bourque, the 40th mayor of Montréal; Jacques Girard, the first president and CEO of Montréal International; Louise Harel, former minister and member of the National Assembly of Québec from 1981 to 2008; as well as Stéphane Paquet, the agency's current president and CEO, analyzed the reasons for Montréal International's success and lauded its public-private partnership.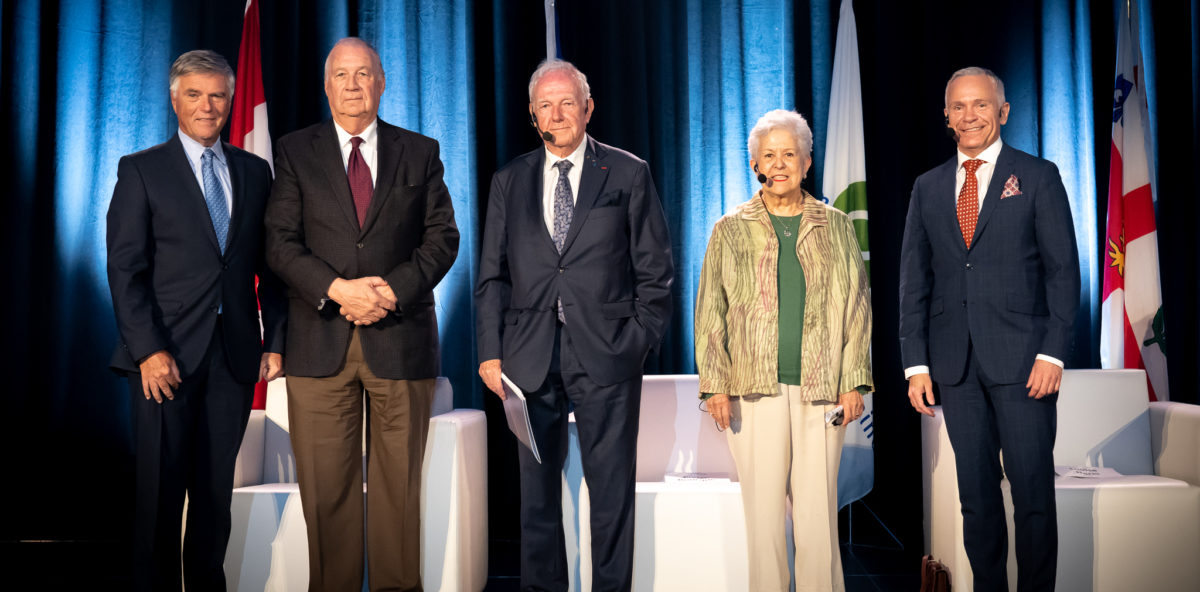 In 25 years, Greater Montréal's economy has undergone a deep transformation. The real GDP per capita went from $34,500 to nearly $48,000, meaning wealth per capita (adjusted for inflation) shot up 39%. Montréal International, whose mission is to enhance the region's economic attractiveness around the world, helped raise the collective wealth.  
"Today, the results speak for themselves. Greater Montréal's economy has an enviable position in North America, bolstered by a diverse range of ecosystems in high-tech and sustainability-related sectors," said Stéphane Paquet, President and CEO, Montréal International. 
"Montréal International has a unique structure built into its DNA, enabling us to deliver on our public mandate to promote economic development with the agility of a highly successful business," stated Jean Laurin, Chair of the Board of Directors, Montréal International. "The agency's 88 staff members can count on the solid support of a network of private businesses, government and economic development partners, educational institutions and research centres. That's why we're celebrating how far we've come in 25 years." 
A Board of Directors near gender parity 
Montréal International also took the opportunity to announce the appointment of five new directors at the meeting: Kim Fontaine-Skronski, Executive Director, International Political Science Association, Philippe Huneault, Vice-President, Private Equity and Impact Investing – Technology, Fund Management and Chief International Business Development, Fonds de solidarité FTQ, Dominique Ollivier, Executive Committee Chair of the City of Montréal, Christine Poirier, City Councillor for the City of Laval, and  Liza Poulin, Mayor of the City of Blainville.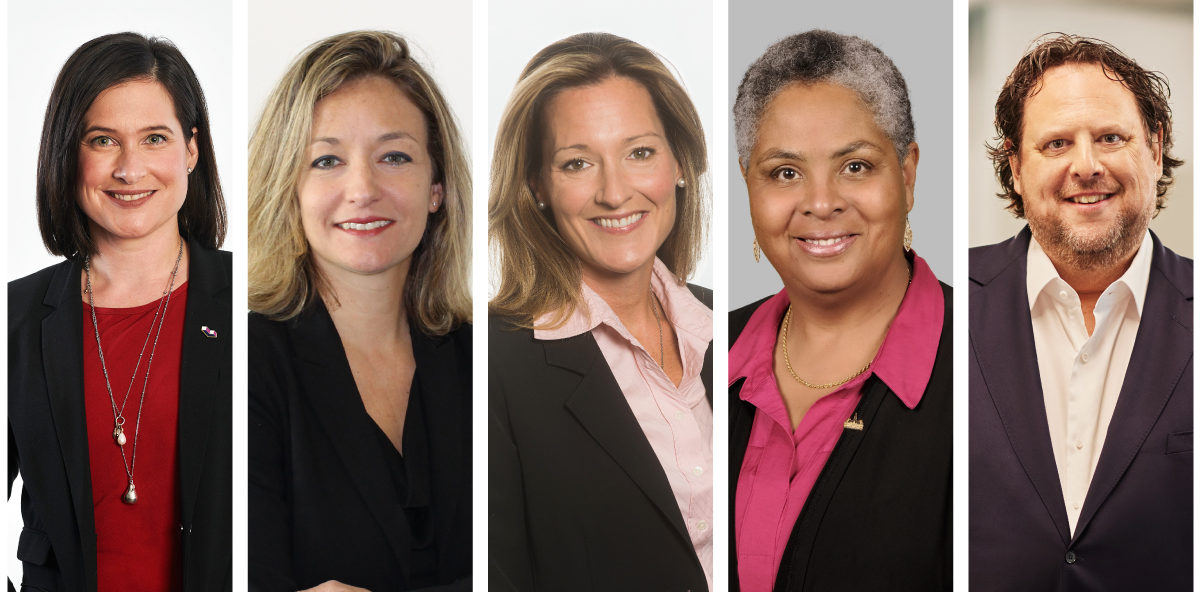 Montréal International also reappointed eight members to its Board of Directors, which is now made up of the following individuals (N=New, R=Reappointed, *reappointed in 2021 through 2023): 
Leaders of the Board of Directors 
Jean Laurin, President of the Board of Directors, Montréal International and President and Managing Director, Québec, Avison Young  (R) 
Éric Bédard, Vice-Chairman of the Board of Directors, Montréal International, and Managing Partner, Québec Region, Fasken (R)  
Anne-Marie Hubert, Treasurer of the Board of Directors, Montréal International and Managing Partner, Québec, EY* 
Stéphane Paquet, President and Chief Executive Officer, Montréal International 
Private Sector Representatives 
Francis Baillet, Vice-President, Corporate Affairs, Ubisoft* 
Hubert Bolduc, President, Investissement Québec International* 
Pierre Cardin, Senior Vice-President, Head of Public Affairs, Airbus (R) 
Kim Fontaine-Skronski, Executive Director, International Political Science Association (N) 
Magda Fusaro, Rector, Université du Québec à Montréal (R) 
Claude Gagnon, President, BMO Financial Group, Québec (R) 
Manon Genest, Founding Partner, General Manager, Montréal Office, TACT Conseil* 
M. Philippe Huneault, Vice-President, Private Equity and Impact Investing – Technology, Fund Management and Chief International Business Development, Fonds de solidarité FTQ 
Mario Lapierre, Senior Vice-President, Direct Sales and Distribution, Desjardins (R) 
Frédéric Martel, Chief Investment Officer, Claridge* 
Elaine Morissette, Vice-President, Commercial Banking, Specialty Groups, National Bank of Canada* 
Danielle Nguyen, Site director, GSK* 
Pierre Pilote, Managing Partner, Gowling WLG* 
Jean-François Prince, MBA, CFA, Regional Vice-President, Business Financial Services Québec, RBC Royal Bank, Royal Bank of Canada (R) 
Élise Proulx, Head, Economic Development, Quebec, Ivanhoé Cambridge* 
Philippe Rainville, President and CEO, Aéroports de Montréal* 
Public Sector Representatives 
Liza Poulin, Mayor, Ville de Blainville (N) 
Julie Ethier, Director, Développement économique de l'agglomération de Longueuil (R) 
Guy Pilon, Mayor, City of Vaudreuil-Dorion (R) 
Christine Poirier, city councillor, Ville de Laval (N) 
Valérie Plante, Mayor, City of Montréal and President of the Communauté métropolitaine de Montréal (R) 
Luc Rabouin, Executive Committee member of the City of Montréal & Borough mayor of Le Plateau-Mont-Royal (R) 
Dominique Ollivier, President of the Executive Committee, City of Montréal (N) 
Richard Deschamps, City Councillor, City of Montréal, LaSalle Borough (R) 
Sylvie Surprenant, Mayor, City of Sainte-Thérèse* 
Philipe Tomlinson, Mayor of the Borough of Outremont and City Councillor, City of Montréal* 
Christiane Yoakim, President of the City Council, City of Laval* 
Observers 
Jean-Frédéric Lafaille, Vice-President, Policy and Communications, Canada Economic Development for Québec regions* 
Manon Lecours, Assistant Deputy Minister, ministère des Affaires municipales et de l'Habitation* 
Corporate Secretary 
France Brosseau, Corporate Secretariat and Vice President, International Organizations, Human Resources and Corporate Affairs, Montréal International