Montréal will host the new International Sustainability Standards Board (ISSB)
Montréal has been selected, along with Frankfurt, Germany, to closely support the standards board and engage various stakeholders.
November 3, 2021
Montréal is officially one of the cities that will have International Sustainability Standards Board (ISSB) offices. This new international organization will set sustainability disclosure standards for companies around the world. Montréal has been selected, along with Frankfurt, Germany, to closely support the standards board and engage various stakeholders.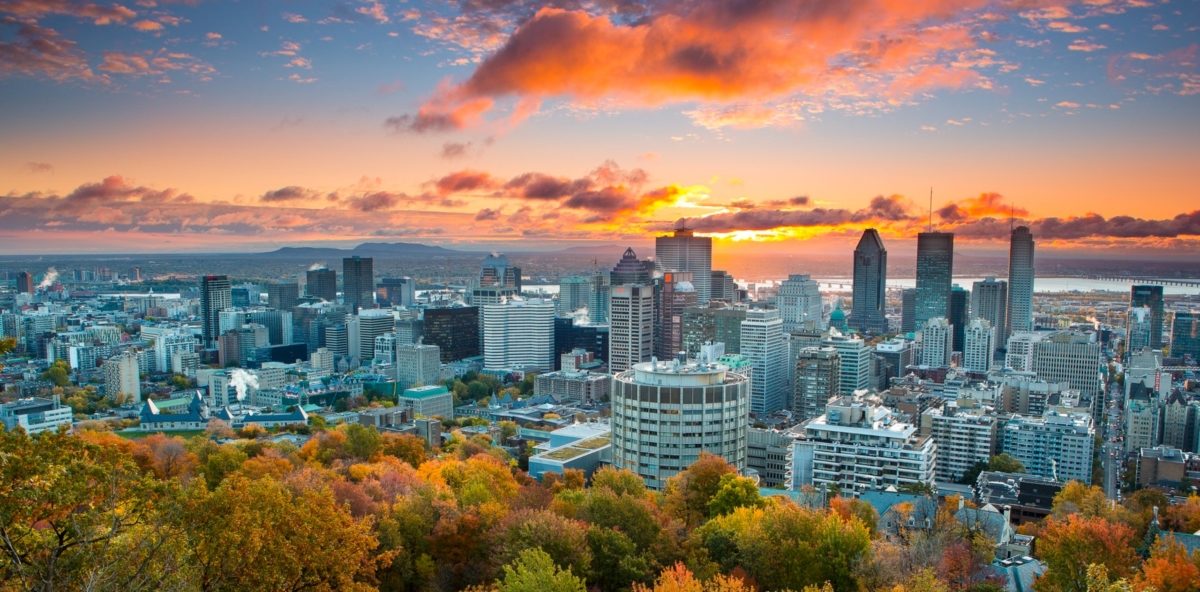 The ISSB structure will also include complementary offices in London, San Francisco and ultimately in Asia-Oceania, for strategic global coverage. 
The news was announced at the UN Climate Change Conference (COP 26) by Erikki Liikanen, Chair of the International Financial Reporting Standards (IFRS) Foundation Trustees. 
"Montréal is now part of the solution to a complex problem that requires all nations across every continent to join together. The ISSB's arrival confirms that Montréal is a sustainable finance hub and that our expertise will help decarbonize the global economy," said Stéphane Paquet, President and CEO, Montréal International "It's by far the project that has generated the most buzz since I joined Montréal International six years ago. Support has been tremendous, both in the private and public sectors. Today, we are celebrating tremendous engagement that has played in our favour." 
"Today, we are proud to see our leadership in sustainable finance being recognized around the world. The IFRS Foundation's decision to choose Montréal for one of its ISSB offices confirms that the Québec expertise and the Canadian expertise in this industry are recognized worldwide," stated Jacques Deforges, Chief Executive Officer, Finance Montréal. "Finance Montréal is proud to have worked on Montreal's and Canada's bid, which is the result of a strong spirit of collaboration in our dynamic ecosystem and which bodes well for the future." 
The ISSB is an IFRS Foundation initiative, responsible for financial accounting standards and used in more than 140 jurisdictions. The standards set by the ISSB will allow companies to provide strategic information on their environmental impact to all financial markets. 
A project that engaged all communities 
Montréal's bid – managed by Montréal International and Finance Montréal since January 2021 – was supported by many members in the business, academic and environmental communities, the Assembly of First Nations of Québec and Labrador, elected officials and other representatives from all levels of government. The project also engaged the country's entire financial community, which made a significant contribution to this project.  
Montréal International and Finance Montréal would also like to acknowledge the work done by all the participants who helped with the selection process. Charles-Antoine St-Jean, president and CEO of CPA Canada initiated and, along with the Government of Canada, coordinated Canada's bid. 
Stéphane Paquet, President and CEO of Montréal International, Marc-André Blanchard, Executive Vice-President and Head of CDPQ Global, as well as Anne-Marie Hubert, Eastern Canada Managing Partner, Ernst & Young, spearheaded Montréal's bid presentation on September 16, supported by Québec Premier François Legault and Montréal Mayor Valérie Plante.  
Several key players in the community also carried out strategic initiatives, including:  
Guy Cormier, President and CEO, Desjardins Group    
Daniel Jutras, Rector, Université de Montréal    
Véronique Lamontagne, Director of International Relations Office, City of Montréal    
Valérie Amiraux, Vice-Rector for Community and International Partnerships, Université de Montréal 
Montréal, a city of international organizations and sustainable finance 
With over 65 international organizations (IOs), including four UN seats, Montréal ranks 3rd in North America for international organizations, after New York City and Washington, D.C. Many IOs involved in sustainable development are among them. 
Moreover, Montréal is known as a hub for sustainable finance in North America. The city ranks No. 1 in Canada and 3rd in North America among the 78 financial centres that were considered in the Global Green Finance Index 7 (GGFI 7) ranking. 
For more information on international organizations involved in sustainable development, click here.
Media Contact
Close
Contact our experts
Eve Caron
Director, Public Relations and Promotion