New self-service tool to support Greater Montréal employers
February 3, 2022
Montréal International is taking advantage of the growing popularity of its TalentMontreal.com platform to support Greater Montréal employers looking to recruit international talent. Employers can now purchase their job posting packages directly online.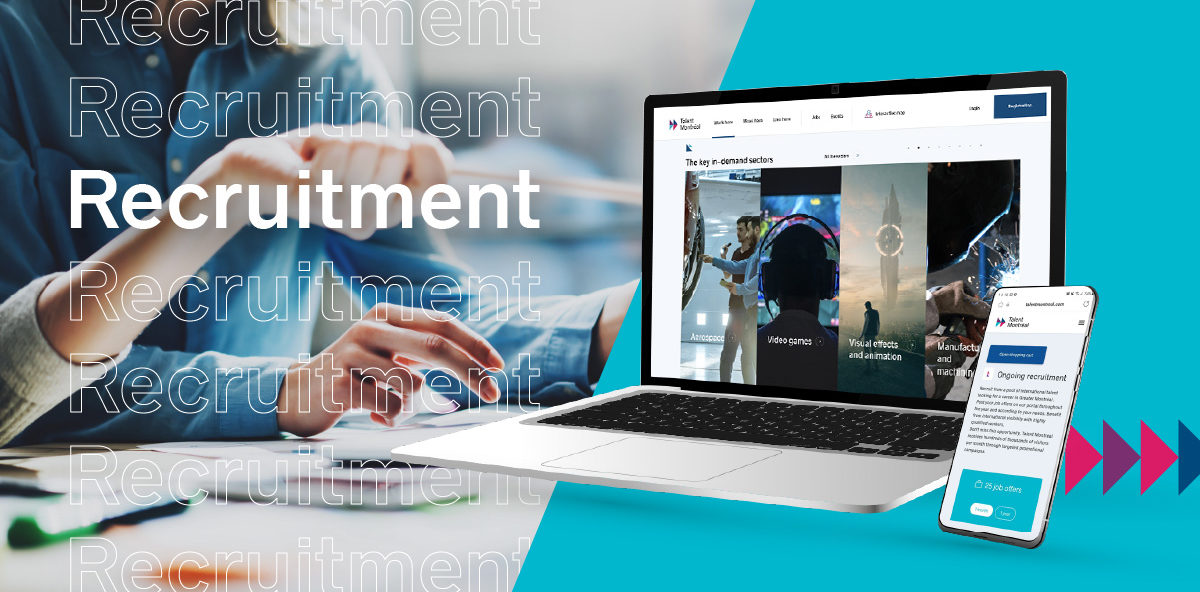 TalentMontreal.com helps connect local businesses with foreign talent seeking employment opportunities in Greater Montréal. Anyone interested can apply for the jobs advertised and find information on key industries, in-demand skills, the immigration process, and life in Greater Montréal.
An improved Employer Space
Greater Montréal employers were already able to purchase posting packages that allowed them to advertise jobs, communicate with applicants, and hold interviews remotely. However, they had to contact us to proceed with the transaction.
Thanks to our new tool, they can now purchase those packages and manage their options online throughout the year from their Employer Space. This new feature is a great addition to the custom-made services that were developed over the past months, including:
Monthly or annual job posting packages
Participation in recruitment missions directly on the TalentMontreal.com platform or that of the Ministère de l'Immigration, de la Francisation et de l'Intégration
Personalised assistance in obtaining work permits for hired foreign talent
Specialised training sessions (offered in French) on the temporary work permit and related employer obligations
The Employer Space can also be used to set up a corporate profile, advertise jobs, and define selection criteria. Please contact us to get yours.
Two must-attend upcoming recruitment missions
Montréal International, in partnership with the Government of Québec, organizes international recruitment events throughout the year. Tailored to the needs of the labour market, the events are specifically geared toward industries in search of qualified labour. The next recruitment events are scheduled for spring 2022, but employers should register early:
Journées Québec Tech – Information technology
April 25 to May 1, 2022 (employers must register by February 21)
Focus on 5 to 8 countries in Europe, Maghreb, West Africa and Latin America
Journées Québec France – Multi-industry event
June 13 to 18, 2022 (employers must register by February 18)
A platform that delivers
Despite the pandemic, Greater Montréal's economy is firing on all cylinders, as the job market remains strong. Which is why employers should take advantage of the TalentMontreal.com platform and the exceptional exposure it provides to reach foreign talent worldwide. The figures for 2021 speak for themselves:
55,000 registered applicants, mainly in IT
874,000 visitors
1.4 million visits
A significant uptick in our social media following