10 Montréal-based projects to benefit… the whole planet!
December 19, 2022
Montréal International presents 10 key projects carried out by Montréal-based international organizations to support the sustainable development of our planet. These projects were showcased at the International Organization Reception through an augmented reality experience designed by C2 International in collaboration with Elysium.
1. CANEUS: Including Indigenous Peoples' contributions
Indigenous communities hold unique knowledge and practices, which are vital to preserve the biodiversity and resiliency of ecosystems. CANEUS International and its partners have created the Indigenous Knowledge Research Infrastructure (IKRI) initiative, a unique dynamic collaborative research tool aimed to include Indigenous Peoples' contributions to global issues and bring long-term socio-economic return to society. This project includes a "Technology-Based Repository" that uses frontier technologies to capture, process, analyze, and present indigenous knowledge from multiple sources, operating through 4 Regional Hubs.
2. Commission for Environmental Cooperation: Avoiding food waste
Approximately 168 million tons of food are lost or wasted in North America every year. Uneaten food represents social, environmental and economic costs, but also a large opportunity if harnessed properly. The Commission for Environmental Cooperation is committed through research, tools and training to support North American efforts to reduce food loss and waste.
3. International Secretariat for Water: Documenting our relationship with nature
The links between humans, water and nature are fragile. Under the hospice of the Convention on Biological Diversity, the International Secretariat for Water supported the production of "Interactions, When Cinema Looks at Nature", in which twelve international filmmakers create connections between humans and animals, through biodiversity, climate change, environment and water risks.
4. Rights and Resources Initiative: Shining a light on the transformative role of community-led conservation
Indigenous and local communities in Africa hold viable and scientifically proven solutions to the dual climate and biodiversity crises. In collaboration with the Indigenous Ogiek of Mt. Elgon's local community-based organization, the Chepkitale indigenous Peoples' Development Project (CIPDP), the Rights and Resources Initiative organized a site visit to shine light on the transformative role of community-led conservation.
5. GEO BON: Having the right data to observe biodiversity
The Group on Earth Observations Biodiversity Observation Network (GEO BON), a growing network of over 2,300 members across 134 countries worldwide, provides open data and knowledge to support research and conservation action for biodiversity. The project BON-in-a-box 2.0, funded by Microsoft, aims to produce an online platform to support various biodiversity observation networks in their effort to assess where, why and how fast biodiversity is changing across the globe.
6. International Union of Health Promotion: Considering unheard voices in policy development
Knowledge from all backgrounds is key to tackle planetary health challenges. With its partners, the International Union of Health Promotion facilitated People-Planet-Health (PPH), a global participatory policy and knowledge exchange initiative. Grassroot planetary health activists across six continents were engaged to support policy development. Furthermore, the People-Planet-Health Board was created to bring unheard voices together.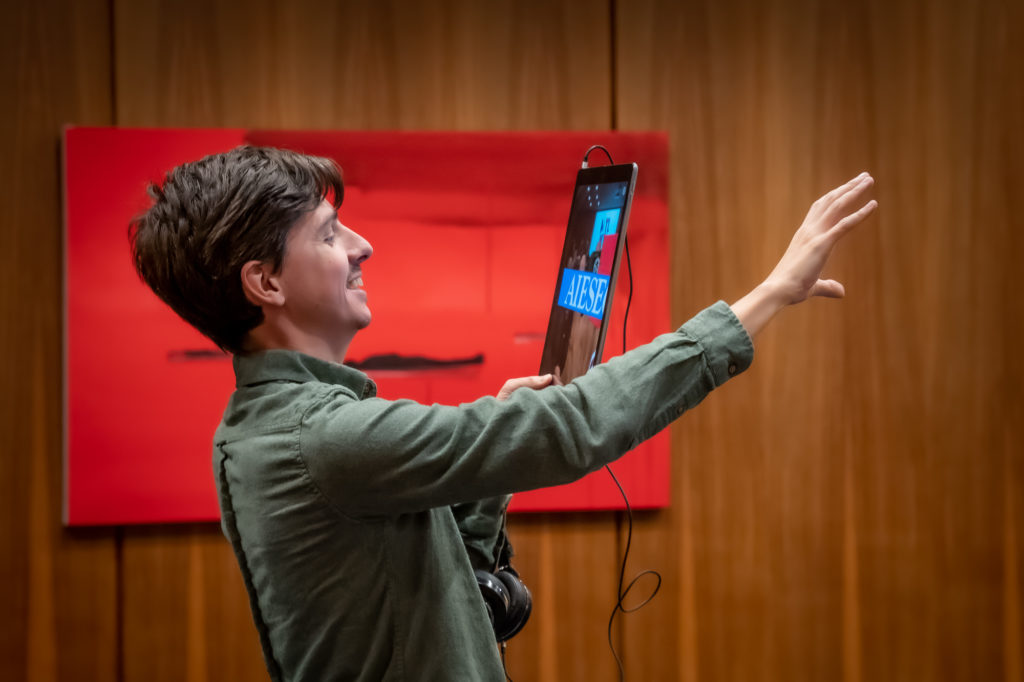 7. World Centre of Excellence for Destinations: Developing more sustainable tourism practices
Sustainable economic development is a world priority, and tourism is an integral part of the process. The World Centre of Excellence for Destinations has helped many destinations, among which Abitibi-Témiscamingue, Baie James and Mégantic, develop more sustainable tourism practices.
8. Future Earth: Accelerating climate action through digital tools
Digital technologies can accelerate climate action and make way for more inclusive governance systems. However, it can also amplify inequalities and increase our carbon footprint. Sustainability in the Digital Age and Future Earth, in collaboration with ClimateWorks Foundation, initiated the Re-Imagining Climate Governance in the Digital Age project, which looks at the challenges and opportunities presented by digital tools to accelerate climate action.
9. Global Sustainable Electricity Partnership: Using wind resources to conserve habitats
Diesel consumption and oil spills are a threat to the fragile ecosystem of the Galápagos Islands. The Global Sustainable Electricity Partnership's Wind Park on the Galápagos San Cristóbal Island is Ecuador's longest-operating wind facility and a national pioneer in the use of wind resources. The project includes an extensive environmental management plan with a conservation program for the Galápagos petrel, an endangered local bird.
10. AIESEC International: Mobilizing youth to reduce the impact of climate change
The Global Volunteer Program of AIESEC aims to give young people an opportunity to volunteer in three projects running in 15+ nations: Project Green Leaders focuses on educating communities about climate change and building action plans to reduce its impacts, Project Rooted focuses on building up communities' capacities to respond and act upon the impacts on diversity, while Project Aquatica focuses on marine and coastal areas.
Learn more about international organizations in Montréal