As part of a collective effort to build a better world—and to meet customer demands—many Greater Montréal organizations have adopted policies that help improve quality of life for all.
When responsible social and environmental practices are seamlessly integrated in your business model, they can become performance drivers.
If you lease an office, make sure that your employees have the shortest commute possible and that your location is easily accessible by public transit (metro, bus, commuter train) or by bike.
If you commission a new building, you can opt for a green LEED-certified building, a zero-carbon building, a passive house, a Green Globes building or an Envision project.
When working with local partners and suppliers, choosing renewable materials, as well as avoiding waste and over-packaging, will have a positive impact on people and the environment.
In Greater Montréal, there are a million and one ways to combine commercial success with social responsibility and sustainable innovation. Tell us about your plans and we will direct you to the resources who can best support you in your endeavour.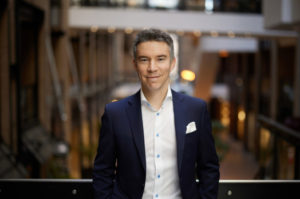 Contact our expert
Close
Our team can assist you with your investment project in Greater Montreal.
Contact our experts
Alexandre Lagarde
Vice President, Foreign Investment