Montréal International: 25 years of achievements!
December 15, 2021
Montréal International is again ranked among the best foreign direct investment promotion agencies, earning second spot jointly with London & Partners, and behind New York City Economic Development Corporation.* A great opportunity to look back on an essential organization that is now recognized as one of the most successful investment promotion agencies in the world.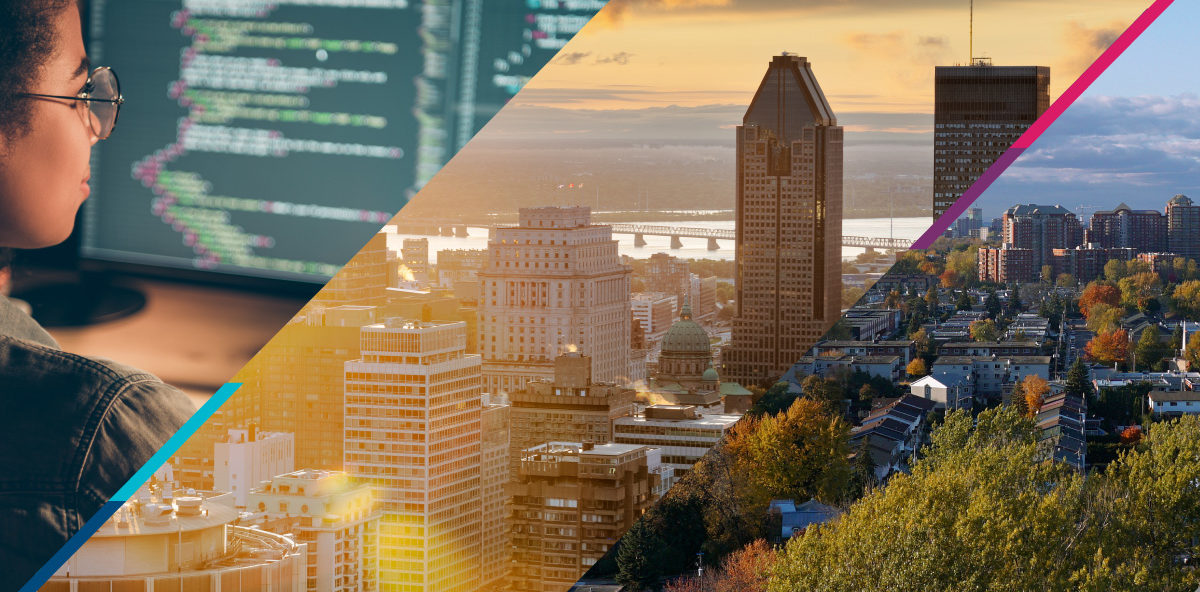 A transformed economy
In the 1990's, Montréal was struggling to break free from an economy based on traditional sectors that held little promise. Unemployment was high and the city was lagging behind in terms of growth compared to its North American counterparts. On the other hand, it had a skilled workforce, renowned educational institutions and developed transportation infrastructures. By leveraging all these assets and the international factor, Montréal International helped reinvent Greater Montréal and anchor its economy on knowledge and on developing ecosystems in cutting-edge tech industries.
A winning formula: public-private partnership
Created in 1996, Montréal International stood out from other Canadian economic development agencies in that its funding came from the three levels of government and the private sector. Considering its agility and focus on results, MI was well equipped to support Greater Montréal in its development. From that point on, the economic actors could speak in a unified voice to better promote Montréal on the global stage.
This formula proved to be successful. In addition to MI's first mandate of bringing in international organizations and conferences to Montréal, it was further tasked with attracting foreign investment (2000), attracting foreign workers (2010), attracting and retaining international students (2016) as well as attracting international entrepreneurs (2018).
The results were impressive:
$21B in foreign investment brought in since 2000
86,000 jobs created or maintained during this period
67 international organizations in the city, of which half were brought in by MI
2,500 foreign workers hired for the 2018-2020 period
52,000 students met since 2016
What was the root of all these achievements? An incredible ability to adapt and react in the face of any challenge. Montréal International did not miss any opportunities to boost Greater Montréal's economy. To support the city's development, MI pulled out all the stops to attract foreign investment in sectors favouring its transition towards a high-knowledge economy. And when employers started having trouble hiring workers, MI went on the offensive to attract foreign workers, and then attract and retain international students.
A team serving our economy
The more a city internationalizes, the more wealth it creates. For example, the 2,000 foreign subsidiaries in Greater Montréal make up only 1% of businesses, but they account for 10% of jobs and close to 20% of the city's GDP. In addition, they help bolster local supply chains and expand the pool of local talent.
In other words, Montréal International played a critical role in helping Greater Montréal stand out on the world stage. Today, Montréal is on a roll. The city's economic growth puts it at the top of major Canadian cities and its attractiveness factors are some of the most impressive.
This great achievement is also owing to the unwavering dedication of MI staff and partners who endeavour for the economic development of Greater Montréal. Together, they have helped the economy bloom into a great source of pride for the entire metropolitan area.
As everyone knows, big cities that succeed are the ones that remain at the forefront and anticipate the needs of tomorrow's society. In that regard, Greater Montréal has made great strides in the last 25 years and MI is pleased to have played a part in that. Based on these accomplishments, we will keep promoting everything that Montréal has to offer and help position it as the leader in many industries of the future, including the green economy.
* fDi Strategy Awards 2021, Financial Times