Payroll costs
By setting up operations in Greater Montréal, companies can take advantage of Québec's highly competitive payroll costs.
7.1% for an annual salary of $100,000, for example
These costs represent a proportion of employee's annual pay, with a maximum ceiling. They provide employees with a range of insurance, unemployment benefits and a retirement savings program.
Here are the details about the main payroll costs.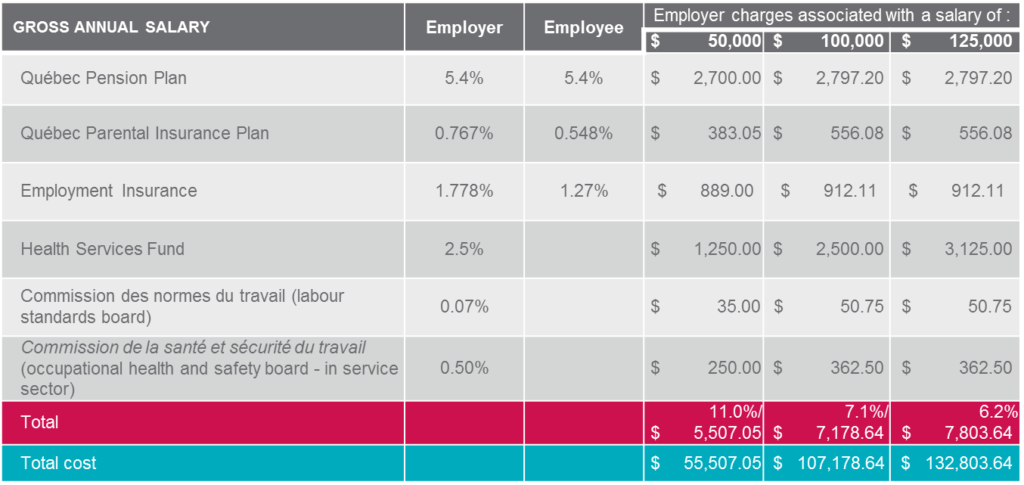 ---
Presented by


Amélie Desrochers – Senior Manager, Global Employer Services, Tax