Québec aerospace 2017 Paris Air Show : bringing business home
Le Bourget 2017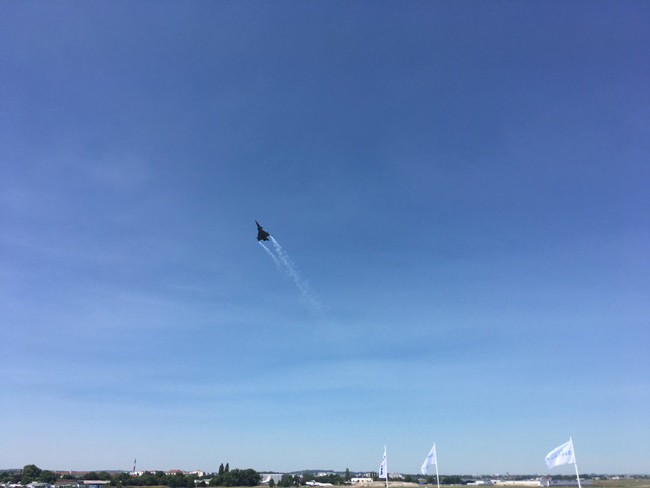 Representatives of Montréal International and some 50 Québec companies and agencies are making efforts to bring business to Québec at the International Paris Air Show, the largest event of its kind in the world. Held from June 19 to 25, the Show has drawn nearly 2,400 exhibitors and 300 official delegations this year.
"The Paris Air Show provides the perfect opportunity to promote Greater Montréal and show aerospace companies and investors that Québec is an industry leader. Our appointment book filled up quickly and we are sure to reap the benefits of the Show," said Hubert Bolduc, President and CEO of Montréal International.
For this second day welcome all to the #PAS17 ! Thanks to our exhibitors and visitors for this video:)Have a nice day at the #salondubourget pic.twitter.com/63zuOZsN82

— Paris Air Show (@salondubourget) 20 juin 2017
Dominique Anglade, Minister of Economy, Science and Innovation, who was also at the Paris Air Show, took advantage of the Québec press conference to unveil a new promotional video produced in collaboration with Montréal International, Aéro Montréal, Québec International and the CRIAQ.
The theme of the video is "Redefining the Horizon" and it highlights everything the Québec aerospace industry has to offer:
the presence of world leaders
a strong concentration of companies and sub-contractors around an industry cluster
the presence of international aviation organizations and
undisputed leadership and ability to innovate supported by major R&D investments.
Minister Anglade also signed agreements and announced that the government would provide financial support to French company Zodiac Aerospace and to F.LIST, an Austrian manufacturer of high-end interiors for business and private jets that will soon open a state-of-the-art production facility in Greater Montréal with the support of Montréal International.
The company took the opportunity to announce the appointment of Mario Lepine as General Manager of its subsidiary F. LIST CANADA CORP., which will create 100 jobs over the next three years.
"The Québec aerospace industry is experiencing stable growth of 5.2% on average per year. We're talking about an industry where major technological breakthroughs happen. This industry is a key driver of economic growth in Greater Montréal and we will continue to work hard to promote it internationally in the coming years", added Mr. Bolduc.
Innovation on show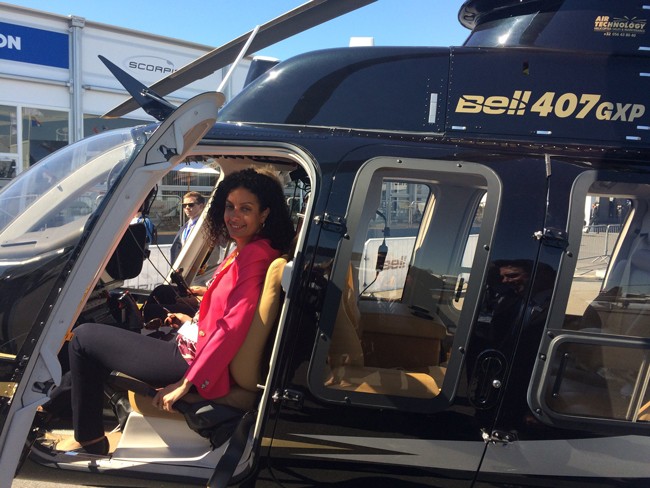 For over 100 years, the Paris Air Show has brought together companies, professionals and the general public around the latest aeronautics and space innovations. The 52nd Paris Air Show will have150 aircraft on display and will feature a number of new events, including the Paris Air Lab, a new exhibition space showcasing aerospace innovations and startups, where the Show's 350,000 visitors can attend unique conferences and enjoy virtual reality or augmented reality experiences.
In 2015, contracts worth $130 billion were signed at the Paris Air Show.
Facts and figures about Québec's aerospace industry
Nearly 40,000 jobs, including 13,000 positions for engineers and scientists
More than 200 companies and 190 sub-contractors; including four industry giants and 13 Tier-1 partners
45% of the Canadian aerospace workforce
70% of all Canadian aerospace R&D
52% of Canadian aerospace industry sales
Sales totalling $14.4 billion in 2016