Schneider Electric chooses Montréal to advance building decarbonization
Schneider Electric has chosen Montréal to innovate in the field of smart buildings. Located in the city's Mile-Ex neighbourhood, the company's new R&D and testing facility will tap into artificial intelligence to drive new digital solutions as part of the company's Buildings of the Future initiative.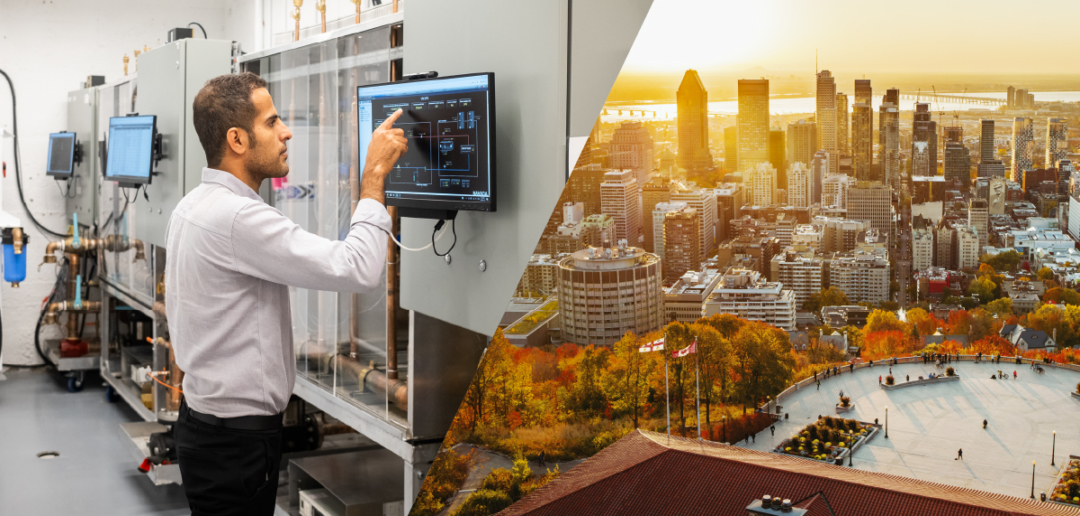 This $4 million investment will lead to the creation of 40 new positions by the end of 2024. The Montréal team will be responsible for developing cutting-edge technologies which, in turn, will serve the global market.
To explain its choice of Montréal for this lab, Schneider Electric cites the city's "vibrancy, innovation, digital talent and world-class educational institutions".
To learn more about Schneider Electric's latest investment in Montréal, read the press release.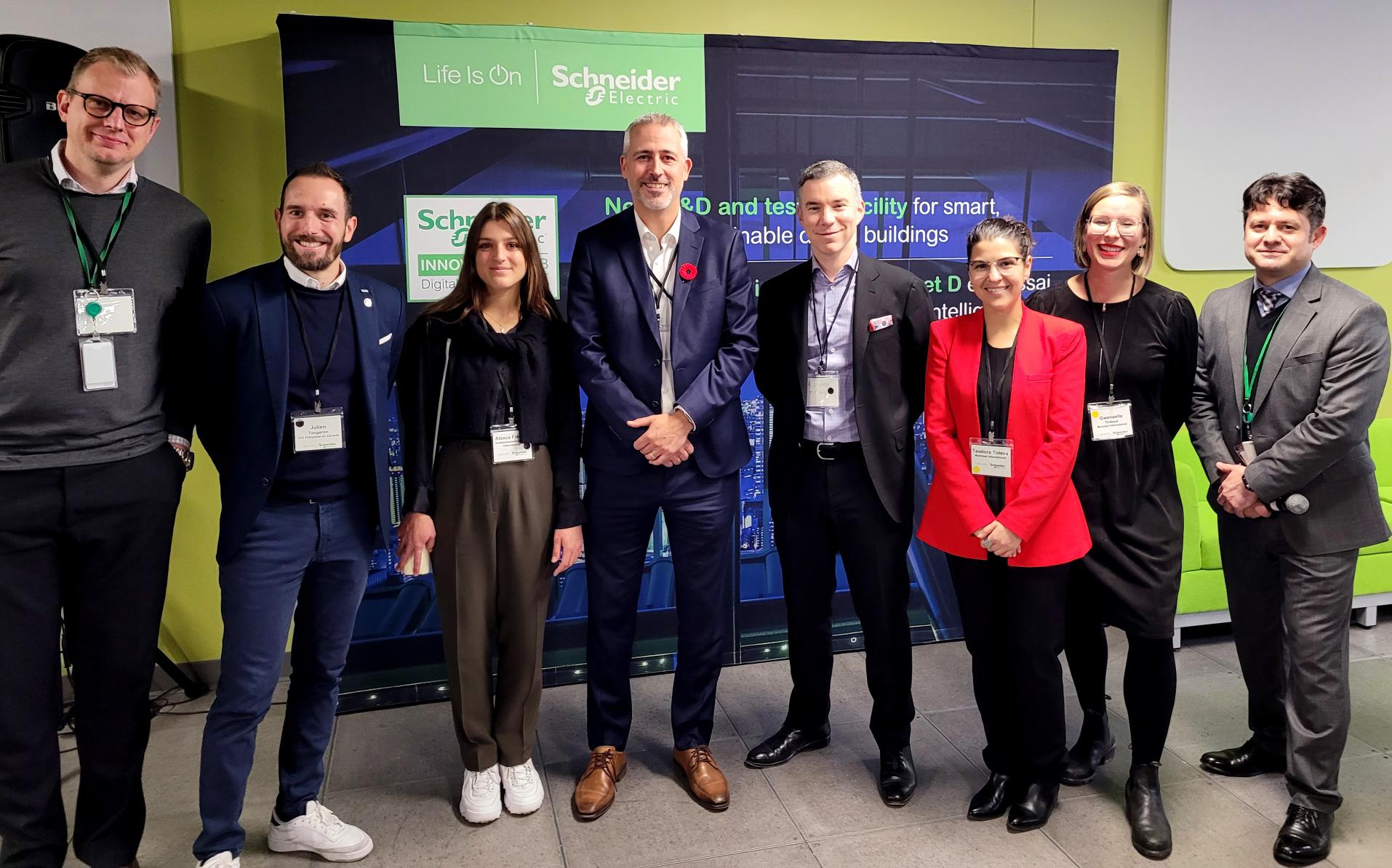 Fredrik Göth (Schneider Electric), Julien Tougeron (CCI France Canada), Alexce Frenoy (Investissement Québec), Frédéric Morency (Schneider Electric), Alexandre Lagarde (Montréal International), Teodora Toteva (Montréal International), Gwenaelle Thibaut (Montréal International), Sinan Meric (Schneider Electric)
Québec's rich history with clean technologies
Schneider Electric's innovative project is part of a bold vision shared by several stakeholders in Greater Montréal. For instance, the City of Montréal has adopted a comprehensive roadmap to decarbonize its buildings by 2040. Major players such as Ivanhoé Cambridge, the real estate subsidiary of the Caisse de dépôt et placement du Québec, and Concordia University have also set a net-zero target of 2040 for their respective building infrastructures. 
These initiatives can draw on leading-edge expertise in artificial intelligence and a pool of highly qualified talent to achieve their goals. Hence, investments like Schneider Electric's strengthen an already well-established cleantech ecosystem in Québec, which boasts some 400 companies and 80,000 jobs.
How did we get here? The first discussions date back to the 1940s, when various players sought to develop the renewable energy sector. These discussions led to the construction of electric dams which, to this day, produce renewable hydroelectric power. This was followed by a slew of initiatives to drive the electrification of transport, energy optimization and much more!
Want to find out more about clean technologies in Greater Montréal? Take a look at our industry profile or contact us!
Contact our experts
Teodora Toteva
Director, Business Development, Clean Technologies